Are you passionate about boating but find it challenging to own a boat due to the high costs and maintenance involved? Look no further than Freedom Boat Club! Offering a revolutionary approach to boating, Freedom Boat Club provides an exclusive membership that gives you access to a diverse fleet of boats across various locations.
In this article, we will explore the unparalleled benefits of joining Freedom Boat Club and how it can transform your boating experience.
What is Freedom Boat Club?
Freedom Boat Club is a membership-based boating organization that offers an innovative alternative to boat ownership. With a membership, you can enjoy the freedom of boating without the hassles and expenses associated with owning a boat. Whether you're a seasoned boater or new to boating, Freedom Boat Club provides a hassle-free way to experience the joy of being out on the water.
How does Freedom Boat Club work?
Freedom Boat Club operates on a simple and convenient model. Once you become a member, you gain access to a wide selection of boats at your desired location. You can reserve a boat of your choice using an easy online system or by contacting the club directly. On the day of your reservation, the boat will be fueled up, cleaned, and ready to go. All you need to do is show up, enjoy your time on the water, and return the boat at the end of your outing.
Benefits of joining Freedom Boat Club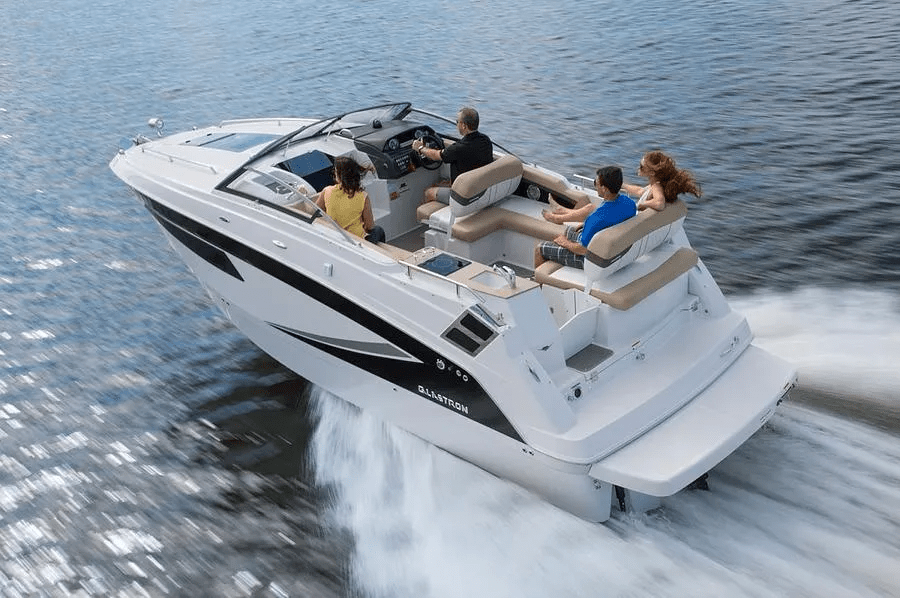 Flexibility and Variety: As a member of Freedom Boat Club, you have the flexibility to choose from various boats, ranging from fishing boats to luxury yachts. This variety allows you to select the perfect vessel for every occasion, whether it's a fishing trip, a family outing, or a romantic cruise.
Convenience and Accessibility: With multiple club locations across the country, Freedom Boat Club ensures that boating is accessible wherever you are. You can reserve a boat at your preferred location, eliminating the need to transport your own boat or deal with the limitations of a single marina.
No Maintenance or Storage Costs: Owning a boat comes with significant expenses for maintenance, storage, and repairs. By joining Freedom Boat Club, you can enjoy boating without worrying about these costs. The club takes care of all maintenance and cleaning, allowing you to focus solely on your boating experience.
Expert Training and Safety: Freedom Boat Club prioritizes safety and ensures that all members receive proper training before heading out on the water. The club offers comprehensive boating safety courses and orientation sessions to familiarize members with boat operations, navigation rules, and safety procedures. This commitment to training instills confidence in members, allowing them to enjoy their boating adventures with peace of mind.
Hassle-Free Boating Experience: One of the major advantages of joining Freedom Boat Club is the hassle-free boating experience it provides. Unlike owning a boat, where you are responsible for maintenance, repairs, and logistics, the club takes care of everything. From fueling up the boat to cleaning it after use, you can focus solely on enjoying your time on the water without any worries.
Cost-Effectiveness: Joining Freedom Boat Club is a cost-effective choice for boating enthusiasts. Instead of investing a significant amount of money in purchasing and maintaining a boat, you can become a member at a fraction of the cost. The membership fees cover all the expenses associated with boat ownership, allowing you to save money while still enjoying the ultimate boating experience.
Testimonials from Members: Don't just take our word for it! Many satisfied members of Freedom Boat Club have shared their positive experiences. They highlight the convenience, variety of boats, excellent service, and the sense of community that comes with being a part of the club. These testimonials showcase the value and benefits that members enjoy as part of the Freedom Boat Club community.
How to Join Freedom Boat Club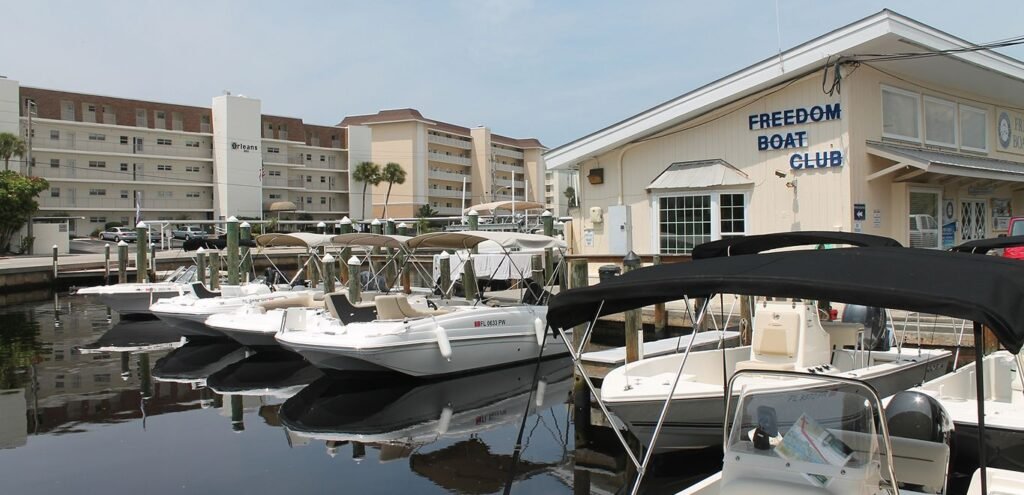 Joining Freedom Boat Club is a straightforward process. You can visit their website or contact the nearest club location to inquire about membership options and availability. The club offers different membership plans tailored to individual, family, and even corporate needs. Once you have chosen the membership plan that suits you, simply follow the registration process and become a part of the ultimate boating experience.
How Freedom Boat Club Changed the Boating Industry
Freedom Boat Club has made a significant impact on the boating industry by introducing a unique and innovative approach to boating. Established in 1989, Freedom Boat Club revolutionized the way people access and enjoy boating experiences. Here are some key ways in which Freedom Boat Club has changed the boating industry:
1. Boat Sharing Model
Freedom Boat Club pioneered the concept of boat sharing, similar to the popular car-sharing services. Instead of owning a boat, members of Freedom Boat Club pay a membership fee and gain access to a fleet of boats. This model has made boating more affordable and accessible to a wider audience, eliminating the high costs and maintenance responsibilities associated with boat ownership.
2. Convenience and Flexibility:
By offering a variety of boats at multiple locations, Freedom Boat Club has made boating more convenient and flexible. Members can choose from a range of boats, including pontoons, fishing boats, and luxury vessels, depending on their preferences and the type of experience they desire. Moreover, with numerous club locations, members can enjoy boating in different areas without the need to transport their own boats.
3. Cost Savings:
Freedom Boat Club significantly reduces the financial burden of boat ownership. Instead of incurring expenses such as purchase price, maintenance, repairs, insurance, and storage, members pay a monthly fee, which covers all these costs. This cost-sharing model enables individuals and families to enjoy the boating lifestyle without the substantial investment typically required.
4. Access to Diverse Boating Experiences:
Through Freedom Boat Club, members can explore various boating destinations and experiences. Whether it's cruising on serene lakes, fishing in coastal waters, or enjoying water sports, the club provides access to a wide range of boating opportunities. This diversity allows members to try different types of boats and explore new locations, enhancing their overall boating experience.
5. Environmental Sustainability:
By promoting boat sharing, Freedom Boat Club contributes to environmental sustainability. Boat sharing reduces the number of boats produced, resulting in less resource consumption and a smaller carbon footprint. Additionally, the club's emphasis on responsible boating practices, such as fuel efficiency and proper waste management, helps preserve and protect the natural environment.
6. Boating Community:
Freedom Boat Club fosters a strong boating community among its members. Through organized social events, educational programs, and recreational activities, members can connect with fellow boating enthusiasts, share experiences, and build lasting relationships. This sense of community enhances the overall boating lifestyle and creates a supportive network for boaters.
Freedom Boat Club vs. Owning a Boat: Which is Better?
Freedom Boat Club and owning a boat are both great options for getting out on the water, but they each have their own advantages and disadvantages.
Freedom Boat Club
Pros:

Low upfront cost
No maintenance or storage fees
Access to a variety of boats
No need to worry about insurance or registration

Cons:

Hourly or daily rental fees can add up
Availability of boats can be limited
Not always the best option for people who want to use their boat frequently
Owning a Boat
Pros:

You have more control over your boating experience
You can use your boat whenever you want
You can customize your boat to your liking

Cons:

High upfront cost
Maintenance and storage fees can be expensive
Insurance and registration fees can be costly
You are responsible for any damage to your boat
Ultimately, the best option for you will depend on your individual needs and budget. If you are looking for a low-cost, hassle-free way to get out on the water, Freedom Boat Club may be a good option for you. If you want more control over your boating experience and are willing to pay the upfront costs, owning a boat may be a better choice.
Here is a table that compares the two options in more detail:
| Feature | Freedom Boat Club | Owning a Boat |
| --- | --- | --- |
| Upfront cost | Low | High |
| Maintenance and storage fees | None | High |
| Insurance and registration fees | None | High |
| Availability of boats | Limited | Unlimited |
| Customization | Limited | Unlimited |
| Control over boating experience | Low | High |
| Cost per use | Varies | Varies |
I hope this helps!
FAQs regarding Freedom Boat Club
FAQ 1: Can I bring guests on board with me? Yes! Freedom Boat Club encourages members to bring guests along for their boating adventures. It's a great way to share the experience and create lasting memories with family and friends.
FAQ 2: Do I need boating experience to join? No prior boating experience is necessary to join Freedom Boat Club. They provide comprehensive training and orientation sessions to ensure that all members feel confident and comfortable on the water.
FAQ 3: What happens if the weather is bad on my reserved day? In case of inclement weather, Freedom Boat Club has flexible policies in place. You can reschedule your reservation for another available day without any penalties or fees.
FAQ 4: Can I use boats from other Freedom Boat Club locations? As a member, you have reciprocal access to boats at any Freedom Boat Club location across the country. This allows you to explore different waterways and enjoy boating wherever you go.
FAQ 5: Is there a minimum age requirement to join Freedom Boat Club? Yes, there is a minimum age requirement to join. Generally, members must be at least 21 years old, but some locations may have different age restrictions. It's best to inquire with your local club for specific details.
Freedom Boat Club offers boating enthusiasts the ultimate solution to enjoy the water without the burdens of boat ownership. With its convenient model, extensive fleet of boats, multiple locations, expert training, and cost-effectiveness, it provides a remarkable boating experience like no other. Say goodbye to the hassles of boat maintenance and hello to endless adventures on the water with Freedom Boat Club.