Say, "Hello!" to the Sea-Doo Life
Accessing the water with your crew has never been easier. The Switch provides all the essentials for family fun on the water with room to customize the experience as your family and taste in adventure grows.
Trailer Included – Ready to go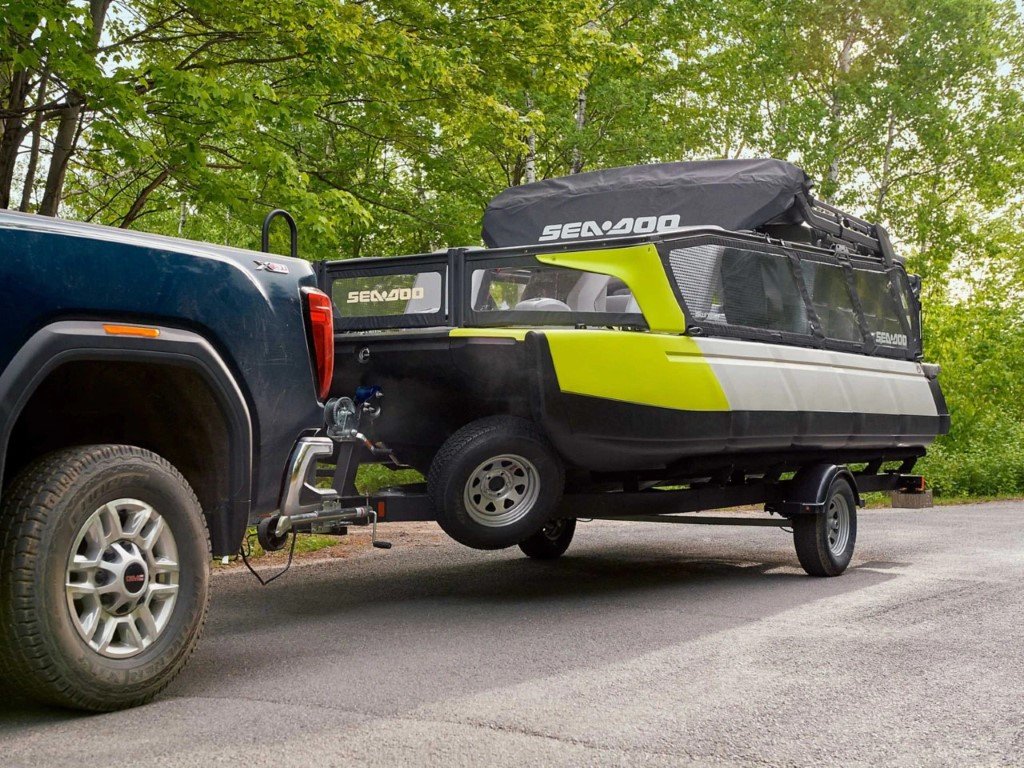 All Switch boats come complete with high-quality, powder coated trailer included straight from the dealership. Galvanized trailer finish is also optional.
Nothing Quite Like It – Unmistakable style and handling
When you're at the helm of a Switch, you see life on the water through a new lens. Intuitive handlebar steering with Intelligent Brake and Reverse (iBR) creates a truly unique and simple driving experience when docking and handling.
Fully Customized Fit – Personalized by you
Needs change, and that's OK. The Sea-Doo Switch is designed with versatility in mind. The innovative tile system lets you transform the onboard layout in seconds without tools for unparalleled adaptability.
Feel the ride – Confidently fun
The Switch Tri-hull design creates a whole new feeling on a pontoon. The outer pontoons are set slightly higher in the water, adding confident stability and nimble performance.
Rotax 1630 ACE™ Engine – Efficient and powerful
Switch comes with the power to thrill in a highly-efficient, proven Rotax 1630 ACE engine. The jet propulsion system offers an amazing fun factor with maneuverability never seen on a pontoon boat.
Also Read Easy Guide to Different Types of Boats
The Boat Stops Here – Intelligent Brake & Reverse system
Exclusive to Sea-Doo®, iBR® is the first braking system on a pontoon and greatly reduces stopping distances. It also provides more control and maneuverability at low speeds and in reverse making docking and launching a breeze.
More Useable Floor Space – Enjoy more real estate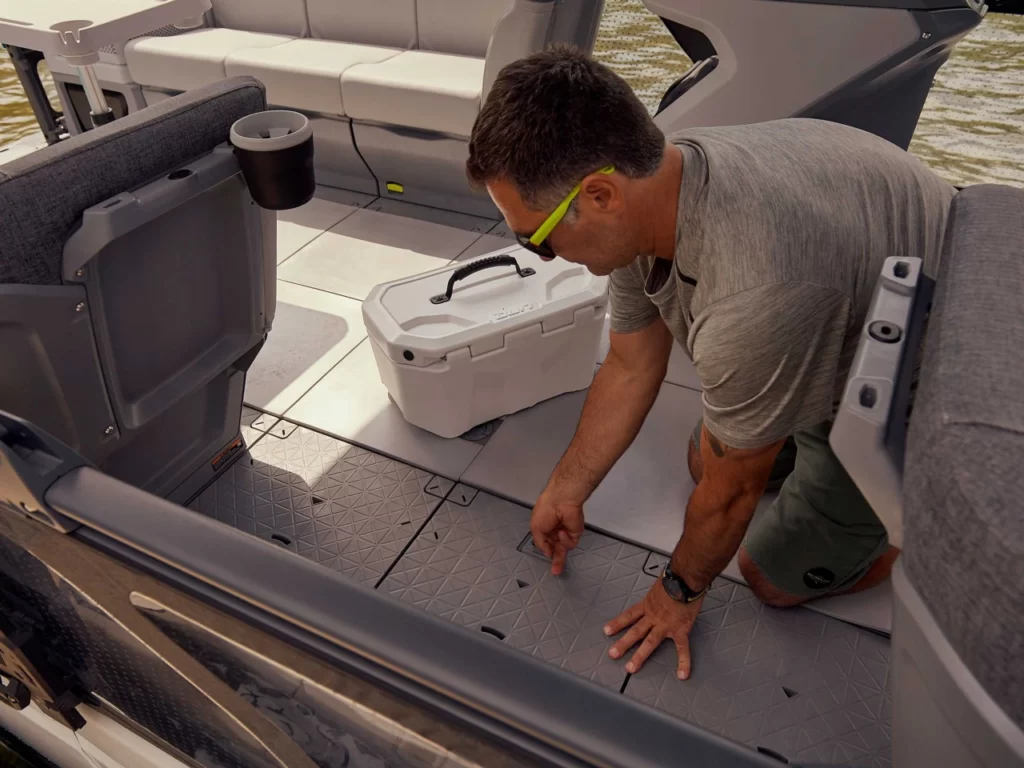 There's more room to roam for you and your crew aboard the Switch. With no outboard motor engine fitted below the deck, useable deck space is maximized so you can make the most of every ride.
The Perfect Pace – Set your speed
Live the Sea-Doo Life at your own pace. All Switch models come standard with cruise control so you can relax and enjoy the ride.
Dedicated Anchor Storage – Stow your gear smarter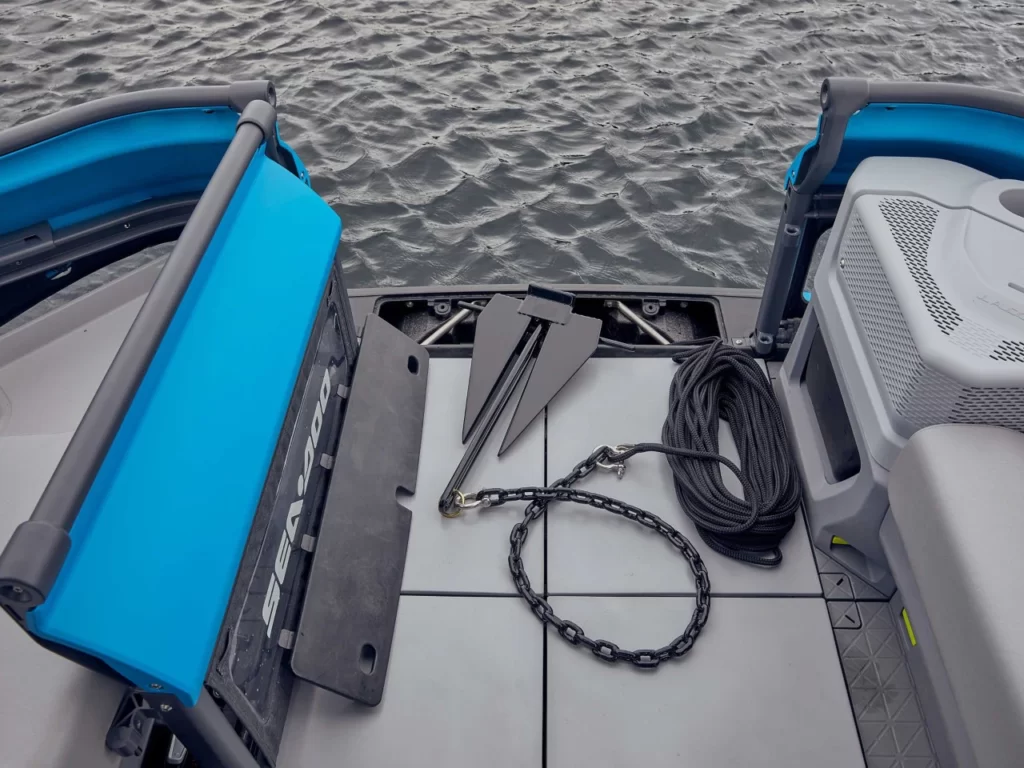 Store your anchor and mooring line in its own dedicated location. It's easily accessible and keeps wet lines away from other accessories and gear so those important items stay dry.