For Steve Jobs worshipers, Venus is no longer the name of the Roman goddess of love. It's the yacht that the legendary Apple founder designed with Philippe Starck before he died. After years of silence, the French designer remembers with SYLVIE SANTINI the different stages of this secret project. And draws the portrait of a visionary who never surrendered.
As inspiring and revolutionary Steve Jobs' engineering concept is, equally brilliant is the late innovator's mega yacht named Venus. Having commissioned the vessel even before the diagnosis of his terminal illness, Jobs intended the vessel to be his swan-song, after his terminal health problem was brought to light. According to the reports, the mega yacht was put into operation in 2012, a year after Jobs' untimely demise.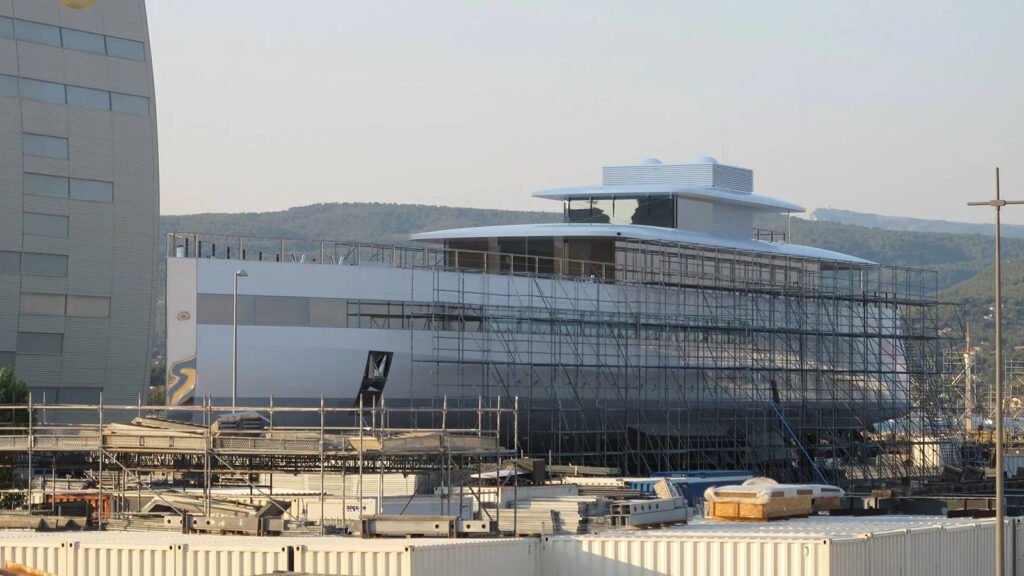 The designing concept of the vessel was carried out mainly by reputed French marine architect Philippe Starck with several noteworthy inputs provided by Jobs himself. However for a brief period, the designing of the vessel was almost stalled by the American tycoon on account of the state of his health, though he later resumed it as a way of ensuring that his legacy and presence was carried forth even in his absence.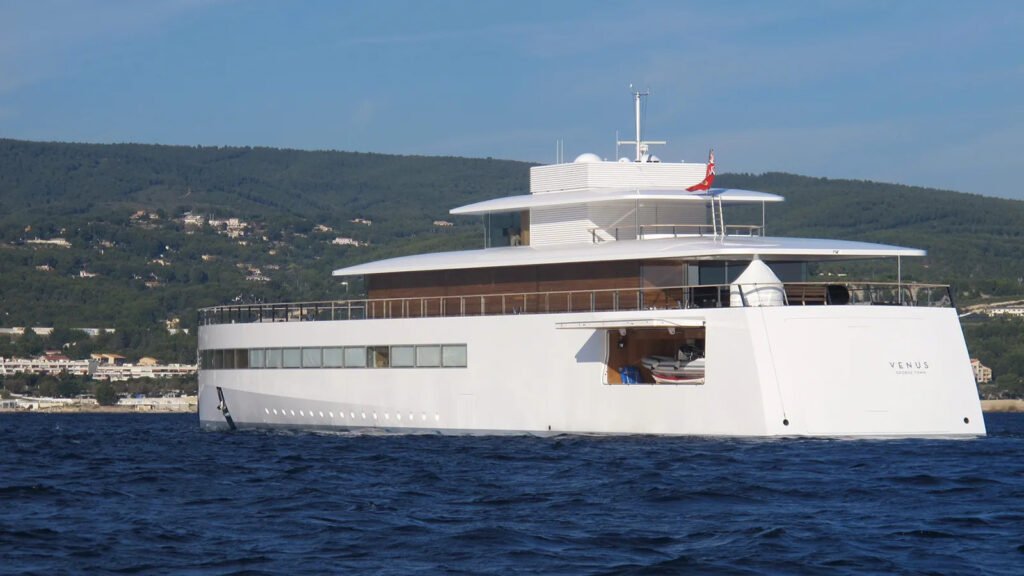 Yacht Venus represents many of the traits of the Apple engineering marvels. Fully customized to suit Steve Jobs' requirement, Venus was built by the Dutch super-yacht building consortium Feadship.
Feadship is known world-wide as a specialist in building one-of-a-kind super yachts.
Read Full Story: Philippe Starck reveals the real story behind Steve Jobs' yacht
Here's the First Look of steve jobs yacht – venus
Facts about Steve Jobs Yacht : Venus
With regard to Venus, it has provided the following technical uniqueness:
A stream-lined aluminium hull that replicates the visual effect of the Apple gadgetries
State-of-the-art technological inclusions like incorporation of iMac systems to allow for superior manoeuvring on water
Ultra-modern accommodation amenities
Controversy about Payment
Almost immediately after the mega yacht was launched, there was a slight controversy surrounding the Venus. Principle designer Philippe Starck alleged that the legal inheritors of the yacht had failed to pay the balance of his dues, amounting to around US$ four million. Following the allegation, the yacht was seized at the Rotterdam harbor before the defaulted dues were paid and settled by the late entrepreneur's legal team on behalf of the inheritors.
One of the main reasons cited for the entire controversy was that there was no legal agreement entered into by Jobs and Starck with respect to the Venus' construction and payment details. The contract was verbally implied and based on the long-friendship of the two visionaries, which thus caused an unforeseen problem.
Read Here : Steve Jobs's high-tech yacht impounded over bill dispute