But which European river should you explore? The choices are broader than you may expect.
The main rivers in Europe are the Danube and the Rhine and their tributaries. These are by far the most popular, doable either on one-week segments or longer itineraries that combine areas and sometimes combine rivers. Even if you are Reading this post or planning a Trip to Europe, don't underestimate the allure of relaxing for seven days on a river in France or on the dreamy Douro in Portugal.
1. Thames, flows through England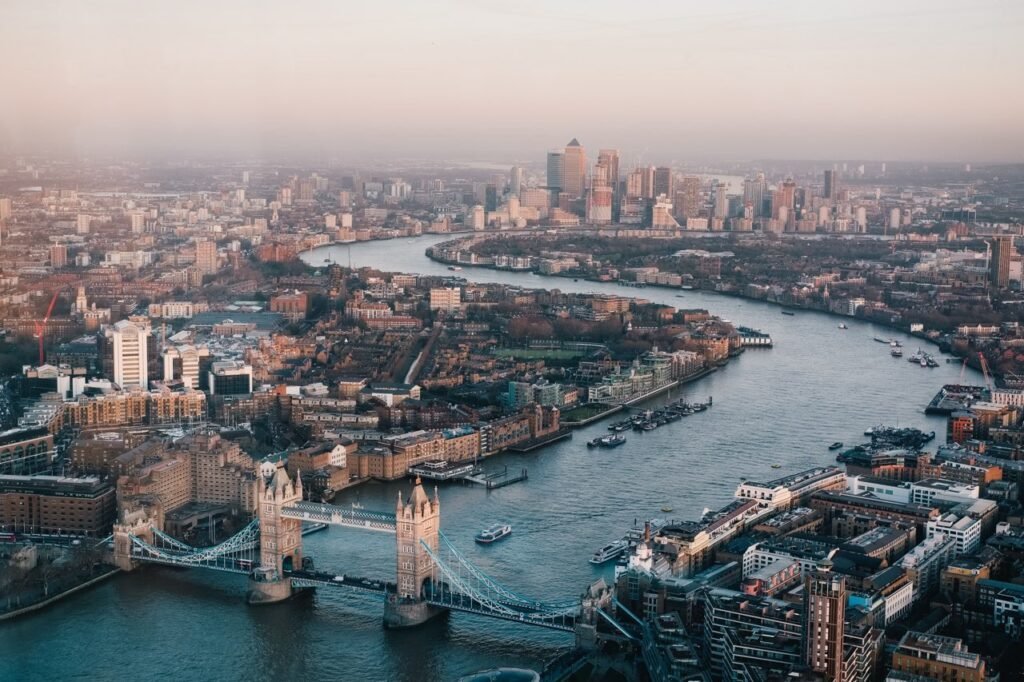 One of world's most popular rivers, Thames happen to allow a different view of the top tourist sites of London, like the Big Ben. This is the second longest river in the United Kingdom, starting from Gloucestershire and finally merges with the North Sea in Essex. The Thames cruise most notably are found in London, and one has many genres to choose from – like sightseeing and dinner cruise.
Distance covered in cruise: 346 km
Attractions enroute: London Bridge, London Eye, Shakespeare's Globe, Westminster Abbey, and Big Ben
2. Danube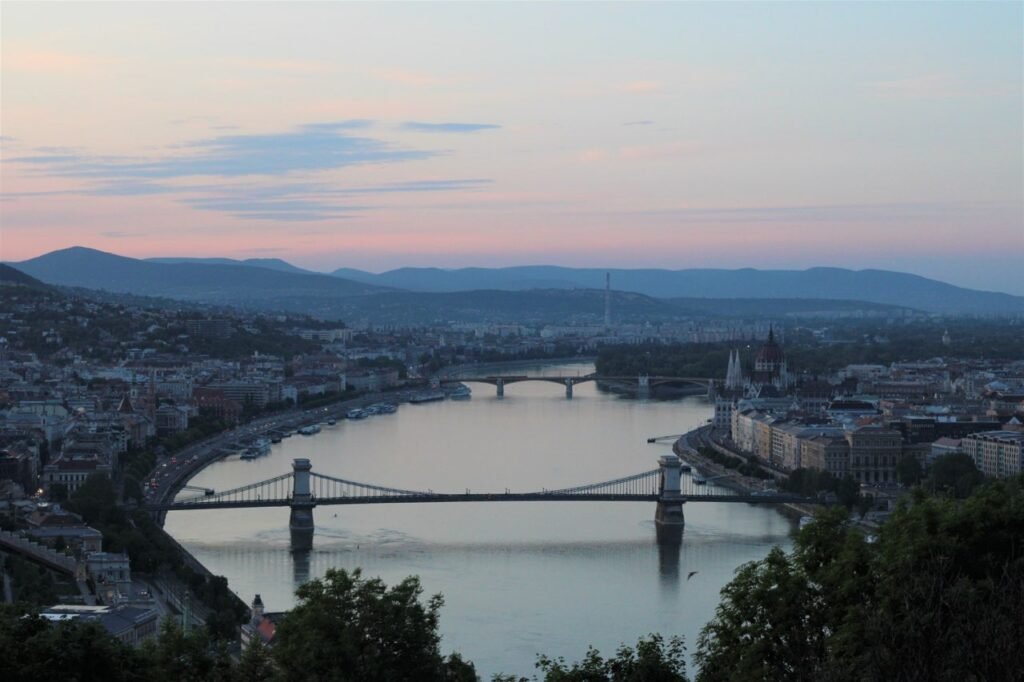 Length: 1,783 miles / 2,870km
Route: Germany's Black Forest to the Black Sea
The second longest river in Europe, and also one of the most mesmerising, the Danube flows through a remarkable 10 countries, as well as four capital cities – Belgrade, Bratislava, Budapest and Vienna. Embark on a cruise along the Danube's meandering route and you'll find yourself following in the wake of kings and emperors, visiting destinations that inspired great composers, and touring world-famous wine regions.
Among the highlights of a Danube river cruise is a trip to the resplendent Melk Abbey, a guided excursion around imperial Vienna and the Iron Gates Gorge, famed for its natural beauty and impressive rock carving of the last king of Dacia. If you want to escape the summer crowds, and avoid soaring city temperatures, consider a cruise in May or September and pack warm layers.
Distance covered in cruise: 2860 km
Attractions en route: Passau, Vienna, Budapest, Bratislava, and Melk
3. Douro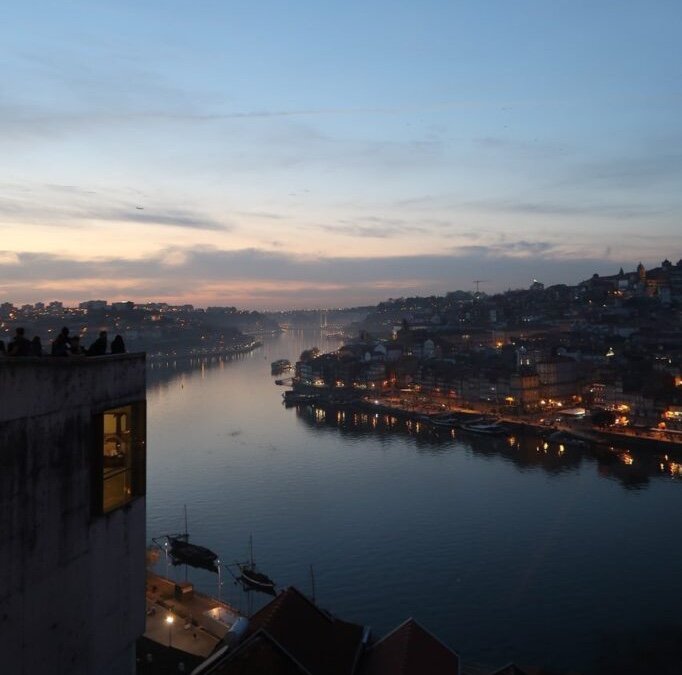 Length: 556 miles / 895km
Route: Spain's Serra de Urbión mountains to Porto, Portugal
On a Douro river cruise, you can immerse yourself in the two distinct cultures of Spain and Portugal, while sampling some of the best wine and port of the surrounding regions. The Douro's sunny slopes are ideal for growing grapes, so any cruise experience is sure to involve sitting on deck with a glass of Vinho Verde or Mateus Rosé. A tour of the grounds of the splendid Mateus Palace is also a must.
Exploring Porto with its tangled lanes and traditional traders will be a highlight too. And while the UNESCO World Heritage Site of Salamanca involves a coach ride inland, time spent in this vibrant Spanish city is to be relished. Make sure you catch a traditional flamenco show and visit the main square, Plaza Mayor.
Distance covered in cruise: 897 km
Attractions en route: Porto, Regua, Pinhao, and Salamanca
4. Rhône flows through France & Switzerland
Length: 505 miles / 813km
Route: The Swiss Alps to the Mediterranean Sea
The delights of Avignon, Arles and Chalon can be enjoyed all-year round on a Rhône river cruise, though if you plan a holiday for late June or early July, you may also witness the magnificent sight of the Provencal lavender fields in bloom – its fragrance fills the air too. Alternatively, visit later in September when the grape harvest begins in earnest, and raise a toast with jubilant winemakers.
It's a tranquil experience cruising through the heart of France on the river Rhône, from the foodie capital of Lyon, across the wild Camargue region, famed for its white horses and pink flamingos, and down towards the Mediterranean Sea. On board your ship, you'll pass the Ardèche Gorges and the huge arch of Pont d'Arc. Don't miss a trip to the Pont du Gard aqueduct.
Attractions en route: Lyon, Burgundy, Provence, and Paris
5. Main
Length: 326 miles / 525km
Route: Kulmbach to Mainz, Germany
A Main river cruise is one of the best ways to experience quintessential medieval Germany. Bavarian beauty is everywhere you look, from the quaint timber-framed houses found in the towns and cities which line the river's route, to stretches of lush green forests and spellbinding scenery steeped in fascinating folklore.
Cruise itineraries often include a tour around Nuremberg, the architecturally rich Würzburg, as well as Mainz, home to the world's first printing press. A highlight, however, will be a trip ashore to Bamberg, one of Europe's most picturesque small cities and so precious it has World Heritage Site status. Bamberg's enchanting and well-preserved old town is home to an imperial cathedral and the only papal grave in Germany. During August, the city comes alive for its annual beer festival.
6. Rhine
Length: 766 miles / 1,233km
Route: The Swiss Alps to the Netherlands
The third longest river in Europe, the Rhine is also one of the most iconic, enshrined in the culture and history of the six countries it passes through. Composers, artists and writers have been captivated by the romance of this river for centuries. Its spectacular scenery and hilltop castles – over 40 dominate in one 65km stretch alone – have provided inspiration for great masterpieces.
A Rhine river cruise allows you to enjoy the river at any time of year. In winter, cruises that visit Christmas markets are popular, while spring cruises offer the chance to enjoy riverbanks covered in colourful tulips and villages and towns decorated with hand-painted eggs for Easter. Another option is to visit in autumn as leaves turn golden and local wine festivals are in full flow. One of the biggest, in Boppard, takes place at the end of September.
7. Moselle
Length: 339 miles / 545km
Route: The Vosges mountains in eastern France to Koblenz, Germany
Meandering serenely through France, Luxembourg and Germany, life takes a more leisurely pace on a Moselle river cruise. Passing terraced vineyards on craggy slopes – perhaps the steepest in Europe – the Moselle also flows close to Trier, thought to be Germany's oldest Roman city. Don't miss the chance to see an impressive amphitheatre, baths and Porta Nigra, the largest and best-preserved Roman city gate north of the Alps.
The attractive town of Bernkastel-Kues, known for its Pointed House, and Cochem, the historic centre of the Moselle wine trade, are also excellent destinations for keen photographers. And if capturing memories becomes thirsty work, wine cellars serving cool Riesling are peppered along the latter's narrow streets. Make sure you have room in your suitcase to take a few souvenirs home.
8. Seine
Length: 485 miles / 780km
Route: Northwest of Djion, France to the English Channel at Le Havre
It's easy to fall in love with the Seine and all the destinations along its alluring route. Not only does a Seine river cruise start and end in the seductive city of Paris, your ship will take you to the heart of Normandy, pass the ethereal ruins of Jumièges Abbey and via Rouen, the contemporary capital of the region, much loved by artist Monet and the place where Joan of Arc met her fate. Other Seine highlights include a tour to see the Bayeux Tapestry, the D-Day beaches and the waterfront houses at Honfleur.
Travel in the summer months of July and August to see the Paris banks of the Seine transformed into beaches, complete with sand, palm trees and deckchairs.
Attractions en route: Notre-Dame Cathedral, Eiffel Tower, Louvre, Grand Palais, and La Conciergerie
9. Dutch Waterways
Length: 528 miles / 850km
Route: The Netherlands to the North Sea
The small rivers, canals and inland seas of the Netherlands make up the Dutch Waterways, and cruising here is a relaxing way to explore Europe's striking low countries. Excursions around the cities of Amsterdam and Rotterdam often appear on itineraries, but the highlight of a Dutch Waterways river cruise is the series of 19 authentic windmills that line the canal banks in the region of Kinderdijk. Get your cameras ready.
Equally wonderful are the floral displays at Keukenhof, the world's largest flower garden. Dazzling carpets of colours are created by seven million tulips, daffodils and other blooms – at their magnificent best during April and May. Look out for shorter cruises at this time of year specifically focusing on the Dutch bulbfields.
As you can see, there are many beautiful rivers in Europe that can provide a memorable backdrop to a fantastic holiday. Each has its own charm, appeal and long list of historical and cultural attractions, so the big decision is… which river cruise suits you best? Visit our collection of river cruises in Europe to start your adventure.
10. Po, flows through Italy
The longest river in Italy, Po River's cruise tours starts from the glistening Venetian canals, taking you through islands of Murano, Burano, and even cities like Ferrara. Cruising on this river allows the travelers to get an insight to the Italian culture. The tours usually concludes at Polesella, but may also extend to Mantua. You can opt to cruise during the day, or night. However, if you want overnight cruises, the options are not enough.
Distance covered in cruise: 652 km
Attractions en route: Venice, Murano, Burano, Piacenza, and Mantua
11. Elbe, flows through Czech Republic & Germany
Named by the Romans, Elbe River starts from Czech Republic's Krkonose Mountains, and ends at North Sea in Germany's Hamburg. The river winds past Saxony vineyards and Saxon Alps, making your heart skip a beat or two with its charming landscape. Beside nature's mystique, Eastern Europe's cultural and architectural appeal will have your jaws dropped, as you will stop by in magnificent towns like Dresden and Magdeburg.
Distance covered in cruise: 1091 km
Attractions en route: Berlin, Magdeburg, Potsdam, Dresden, Hamburg, and Prague
12. Dnieper, flows through Russia, Belarus, & Ukraine
The third longest river in Europe, Dnieper source lies at the Valdai Hills of central Russia, and it flows to meet the Black Sea in Ukraine. The river's bank consists of rolling hills, ancient hamlets, stunning cities and forested lands. It plays an important role in Ukraine's economy, thanks to many hydroelectric projects.
Distance covered in cruise: 2201 km
Attractions en route: Keiv, Odessa, and Kherson
What Next, Are you Planning to travel?
River cruising in Europe is one of those delightfully slow and easy modes of travel. You are on a small floating hotel, exploring calm inland waters, gliding past castles and vineyards and scenery that changes by the hour
Daily escorted walking tours and other excursions, provided by the river line, get you to key UNESCO World Heritage Sites and other city and village attractions you've come to see.
Or you can choose to explore on your own, which is easy since your ship often will dock right in town.
Europe's cruises make these journeys so much more beautiful. Avalon Waterways, Ama Waterways, and Viking River Cruises are some of the best cruise lines in Europe. Also, there are sightseeing cruises that last for about an hour. So, if you are looking for a short-term cruise in a particular city itself, there are options to spoil you!