Everything You Need to Know About the Merchant Marine
merchant marine: Definition of merchant marine
1: the privately or publicly owned commercial ships of a nation
2: the personnel of a merchant marine specifically: a member of a merchant marine
Merchant Marine is a unique career choice, but then there are certain things that you should consider before making it your career.
The list of why merchant marine is a very good career option (or not so good one), is very long but with the help of these points, knowing why to opt for merchant marine careers and what to look out for before joining the merchant marine will become genuinely easy.
There is another maritime "service" you may not have heard much about, yet, the United States Merchant Marine is arguably incredibly important to the Armed Forces. They also help keep America's economy moving.
But what exactly is the Merchant Marine?
Merchant marine is a lucrative career option and for the person who follows all the necessary steps needed to be primarily taken, it is one of the best career options of today's times.
However, as with every field, there are few drawbacks attached to this as well. So choose the career of merchant marine wisely in case you are planning to.
8. Health and Fitness
The sea tests human endurance, both physically and mentally. It is important to be fit physically as well as to have the right mental constitution to be prepared for any situation onboard.
You wouldn't be selected if you are not fit. Since the merchant navy men have to be on the water for a major portion of the year, their health and fitness become a major concern.
Fitness is an aspect that not only pertains to an individual but also the others on board ship; seeing as all work onboard is teamwork and one job affects another.
Therefore, lax performance in one area can put the other areas to risk. Safety being of paramount importance, it is not prudent to have unfit people on board.
7. Choose the Right Job
As mentioned above, the right stream must be chosen by an individual commensurate with his interest in that specific area of study followed by work.
Merchant marine offers a lot of job options – from technical to non-technical professionals. Radio officers, captains, able-bodied seamen, chefs, first mate and second mate are the kind of jobs that are available to the interested people.
6. It is civilian-manned ships
Merchant Mariners are not part of the military. Now, some of them run a number of ships that support the U.S. Navy, like the Henry J. Kaiser-class replenishment oilers and Lewis and Clark-class dry cargo ships, as well as the sealift vessels like the Bob Hope-class vehicle cargo chips.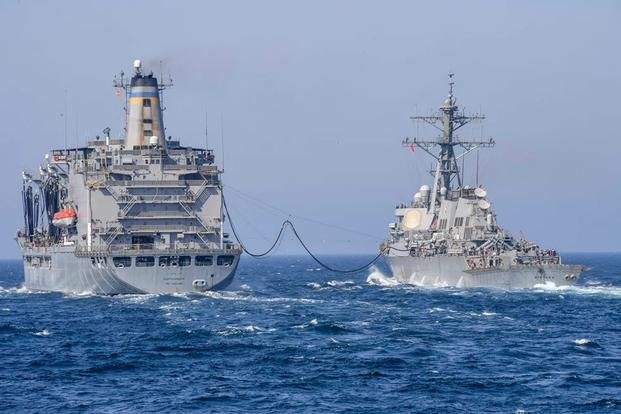 5. The United States Merchant Marine is small
The total civilian merchant fleet of the Untied States is 393 vessels, according to the CIA World Factbook. It ranks 27th in the world, behind Russia (11th with 1,143 merchant ships) and China (2nd, with 4,052 merchant ships). This includes privately-owned ships, as well as those owned by the federal government.
4. The United States has a special agency for the Merchant Marine
The United States Maritime Administration, under the Department of Transportation, handles programs that administer and finance the United States Merchant Marine. This includes supporting the United States Maritime Service, which helps to train officers and crew on merchant ships.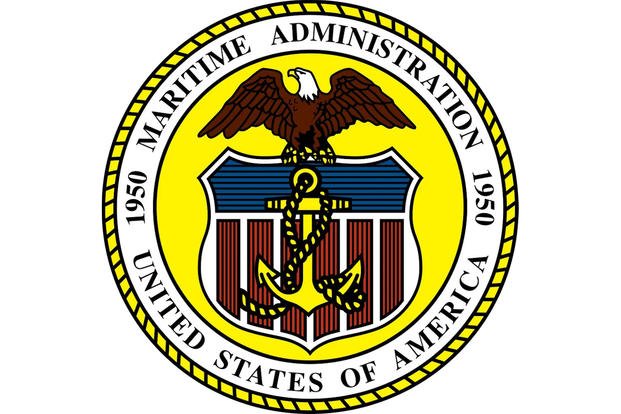 3. You can become an officer by going to one of seven "maritime academies"
To become the captain of a merchant ship, your best route would be to attend a "maritime academy." There are seven of them located across the country: The United States Merchant Marine Academy, the California State University Maritime Academy, the Great Lakes Maritime Academy, the Maine Maritime Academy, the Massachusetts Maritime Academy, the State University of New York Maritime College and the Texas A&M Maritime Academy.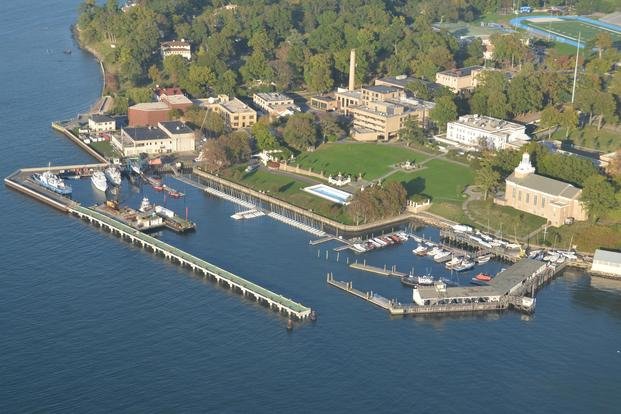 2. A lot of famous people were in the Merchant Marine
Some very familiar names have served in the Merchant Marine at one point or another. While today's most famous merchant mariner is Richard Phillips, former captain of the Maersk Alabama, others include filmmaker Oliver Stone, writers Louis L'Amour and Jack Vance, as well as playwright and screenwriter David Mamet.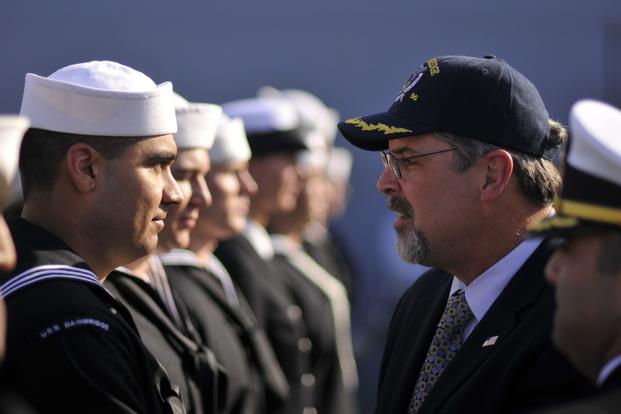 1. There is a merchant mariner's equivalent to the Medal of Honor
While merchant mariners cannot receive the Medal of Honor or other military decorations, valor doesn't go unrecognized. The Merchant Marine Distinguished Service Medal is awarded by the Department of Transportation to those who show "outstanding conduct or service in the line of duty."