FedEx Corporation, formerly Federal Express Corporation and later FDX Corporation, is an American multinational delivery services company headquartered in Memphis, Tennessee. The name "FedEx" is a syllabic abbreviation of the name of the company's original air division, Federal Express, which was used from 1973 until 2000. FedEx today is best known for its air delivery service, FedEx Express, which was one of the first major shipping companies to offer overnight delivery as a flagship service.
I'll be sharing 10 Surprising Facts about FedEx Shipping, Scroll thru
1. FedEx didn't start life as a courier company servicing as it does today.
FedEx didn't start life as a courier company servicing as it does today. The business plan crafted by founder Fred Smith in 1971, was that FedEx would be a company which would pick up cheques from the 12 Federal Reserve banks in the United States, fly them to a central hub and then deliver the cheques to the federal reserve member banks the next day. He presented the idea to the Federal Reserve and the response was favourable.
Later, the federal reserve directors changed their mind – and the company was left with no client, two Falcons and $3.6 million in debt. Forced to re-consider his business plan, Smith decided to instead to create a service providing USA-wide delivery for time-sensitive documents for businesses and consumers.
2. FedEX almost went Bankrupt and risked it all again
In 1974, three years after the company's birth, FedEx was teetering on the verge of bankruptcy. The company was losing $1 million a month and Fred Smith was unable to raise capital, get loans and attract investors.
At the end of the working week – Friday, there was only $5,000 left in the company accounts, which wasn't enough for the company to continue operating. Smith decided to take drastic action. He flew from the company headquarters in Little Rock, Arkansas to Las Vegas and he spent the weekend playing blackjack with the company funds.
Smith returned to the company headquarters in Little Rock on Monday and told astonished executives that he had managed to turn the $5,000 into $27,000. Soon afterwards, the company captured $11 million in funding and two years later in 1976, FedEx recorded its first-ever profit of $3.6 million.
3. Hidden Meaning in the FedEx Shipping Logo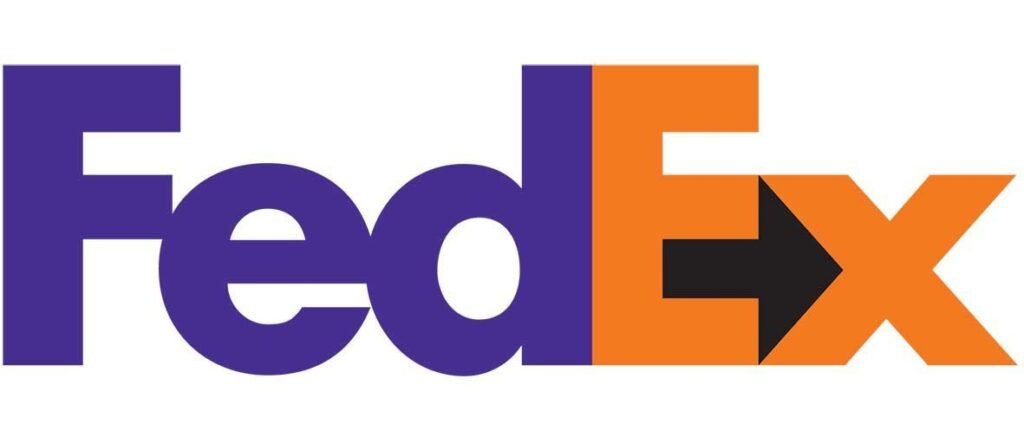 Look closely at the letters E and X. You should see an arrow in the white space between the two letters. The arrow is intended to provide a subliminal message as FedEx being a company which delivers from A to B. However, the arrow was created by accident in 1994 as the logo designers happened to discover the hidden arrow whilst in the midst of designing over 400 different versions of the logo.
4. FedEx Shipping invented the Realtime Tracking of Shipments
In the late 1970's FedEx created the tracking number – a set of numbers designed to the track the journey of a package. The system was originally intended for internal quality control but was later released to the general public. Today, tracking numbers are used throughout the courier industry and millions of tracking numbers are entered everyday into fedex.com.
The use of tracking numbers has since been developed into fully automated tools, allowing customers to track their shipments online visually.
5. FedEx Express is a big Network of Employees, On ground staff & it's Transportation Network
FedEx Express covers every U.S. street address and services more than 220 countries and territories. Our global network provides time-sensitive, air-ground express service through more than 650 airports worldwide. According to FedEx Official website FedEx have 680 Aircraft at > 650 airports worldwide for it's smooth "FedEx Shipping"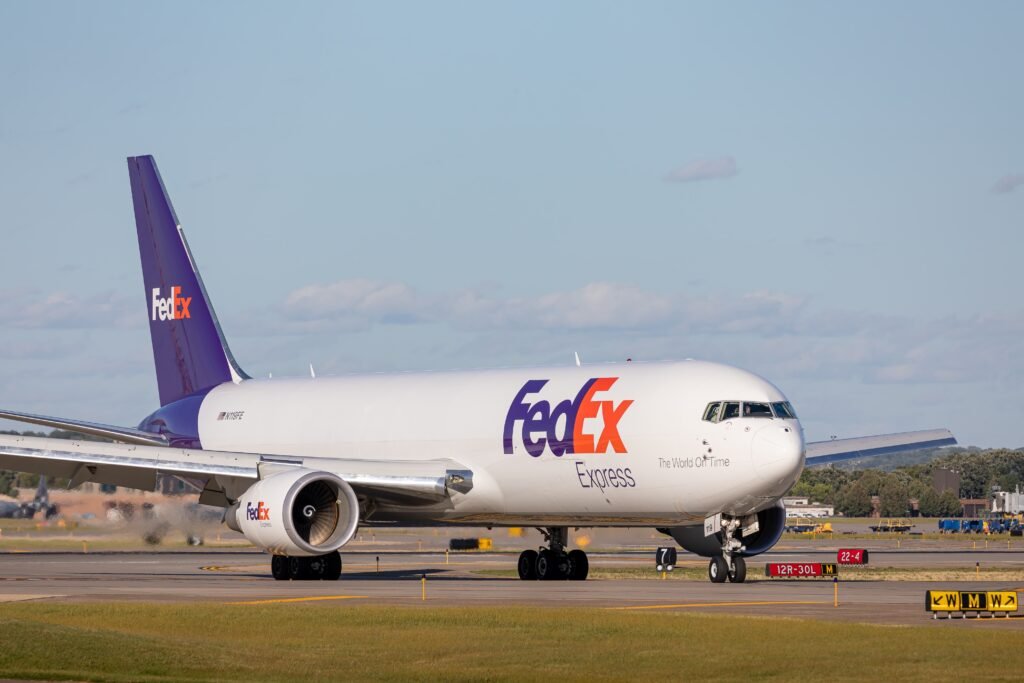 6. Imagine the Employment FedEx created – Numbers don't lie
With $69.2 billion FY20 annual revenue and 600K Team members delivering 18M Avg. daily package volume* on >200K Motorized vehicles and helping in Connecting 99% of global GDP with the help of On-Road Logistics solutions to door-to-door deliveries made nationally possible via 680
Aircrafts at more> 650 airports worldwide and thru ocean freight forwarding services.
FedEx Express covers every U.S. street address and services more than 220 countries and territories. Our global network provides time-sensitive, air-ground express service through more than 650 airports worldwide.
7. FedEx becomes Official Sponsor of the UEFA Champions League, celebrates the 100th Boeing 767
In 2016, FedEx became the first sponsor to begin collaborating with the UEFA Foundation for Children, using football as a tool to deliver positive and social impact in communities around the world.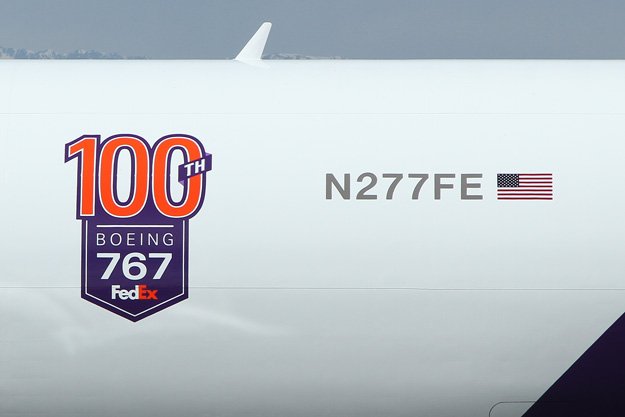 "Our global sponsorship of UEFA Champions League will deliver unrivalled opportunities for our brand, team members, customers, and communities. Aligning our brand with world class sports performance allows us to connect our services to our audiences through the passion and emotions generated by sports and enables us to contribute positively to our local communities," said Brie Carere, executive vice president, chief marketing and communications officer, FedEx Corp.
8. FedEx and Covid outbreak
FedEx Express operates the last MD-10-10F revenue flight, delivers 1.35 million COVID-19 doses to Mexico. FedEx Express, a subsidiary of FedEx Corp. and the world's largest express transportation company, on June 15 announced that it has safely delivered 1.35 million Johnson & Johnson COVID-19 vaccine doses to Toluca, Mexico, in coordination with Direct Relief and the United States and Mexican governments.
7. In 1994 a Fedex Jet suffered hijacking attempt by a disgruntled employee armed with multiple melee weapons, the captain flew upside-down to prevent takeover.
8. All pandas in the world are on loan from China, and when a baby Panda is born, by agreement, it is sent back to China to help expand the gene pool. The baby pandas are shipped back by FedEx.
9. FedEx keeps empty planes in the sky to be able to respond to changing freight demand quickly.
10. FedEx planes have anti-missile countermeasures and are the only commercial planes to currently carry them.
Also, FedEx used 389 Federal Express employees and 14 Dassault Falcon jets to deliver 186 packages overnight to 25 U.S. cities on its first day in business.