Some expats come to Panama in search of adventure, or a quality retirement destination, others seek to take advantage of Panama as a business destination. Whatever you are looking for, you will find it here in Panama, and most likely in one of its cities.
In Panama, cities are mainly positioned along the Pan-American Highway, and are the capitals of the provinces in which they are located. Typically, they serve as hubs for local government, healthcare, and commerce, for the surrounding areas. Due to this availability of amenities, most expats tend to live in, or near a city in Panama.
Population of Cities in Panama (2021)
Located between Central and South America, Panama is famous for its canal, by the US Army between 1904 and 1914, which functions as a major shipping route connecting the Atlantic and Pacific oceans. Its capital, Panama City, is situated at the Pacific entrance of the canal and is home to a population of almost 900,000 in the city and 1.5 million in the urban area. Panama City also serves as the political and economic center of the country, and the city has many modern buildings in addition to those that remain from its colonial period.
The nearby city of San Miguelito – which is technically part of the Panama City Metropolitan Area – is the second-largest city in the country, with a population of around half a million. San José de David (known as David), an affluent city in the western part of the country, has a population of 144,858 and is the third-largest city in Panama. It is also an increasingly important economic region, with a developing banking sector, as well as being a popular tourist destination.
Significance Of Cities In Panama
The majority of citizens in Panama live in the urban centers. The cities play a significant role in enhancing interaction and regional integration between the different cultures. The cities are also home to expatriates who work in the country. The several port cities and scenic sites provide an excellent tourist attraction. Tourism is very vibrant in the country and encompasses activities such as scuba diving and sports fishing among others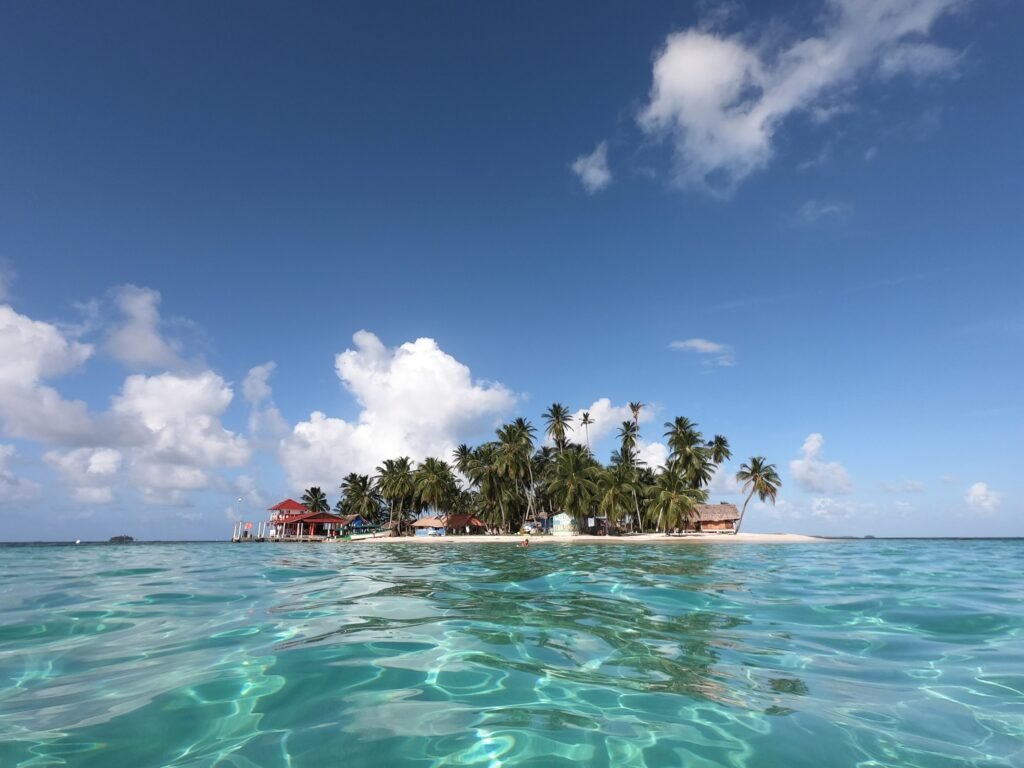 Panama City, the capital, and arguably the most popular city in Panama, checks all the boxes for those looking for a vibrant economy and city life. With a population of over 1.5 million in the metropolitan area, this modern city is alive and flourishing. For those interested in retiring here, Panama City has a lot to offer including shopping, historical sites, island getaways, great restaurants, entertainment, and nightlife. Not to mention the benefits of good public transportation, great healthcare, and housing options. The availability of an international airport, and reasonable flights to North America, and Europe, also make Panama City ideal for those that want to travel.
Panama City has long been a booming business hub for Latin America, so it is ideal for expats looking for a business opportunity.
The city also offers great neighborhoods, great walkability, with paths along the waterfront, and a new subway system. Nightlife is abundant in Panama City, with bars, restaurants, casinos, and concerts.
Given that Panama City is relatively inexpensive compared to other international cities, the expat population has been steadily rising.
As Panama City is at sea level, it is known to be very warm, and temperatures usually reach the high 70s F in the mornings, and high 80s F during peak sunlight hours. Although hot at times during the day, the evenings are generally cooler with sea breezes.
2. Chitre
Capital of the Herrera province, and a hub for the Azuero Peninsula, Chitre has a metropolitan population of around 80,000 people. Only 3.5 hours from Panama City, Chitre is spread out over small hills, making it feel intimate and smaller than it is. Neighborhoods here are a mix of old and new, giving locals a great selection of housing to fit every budget.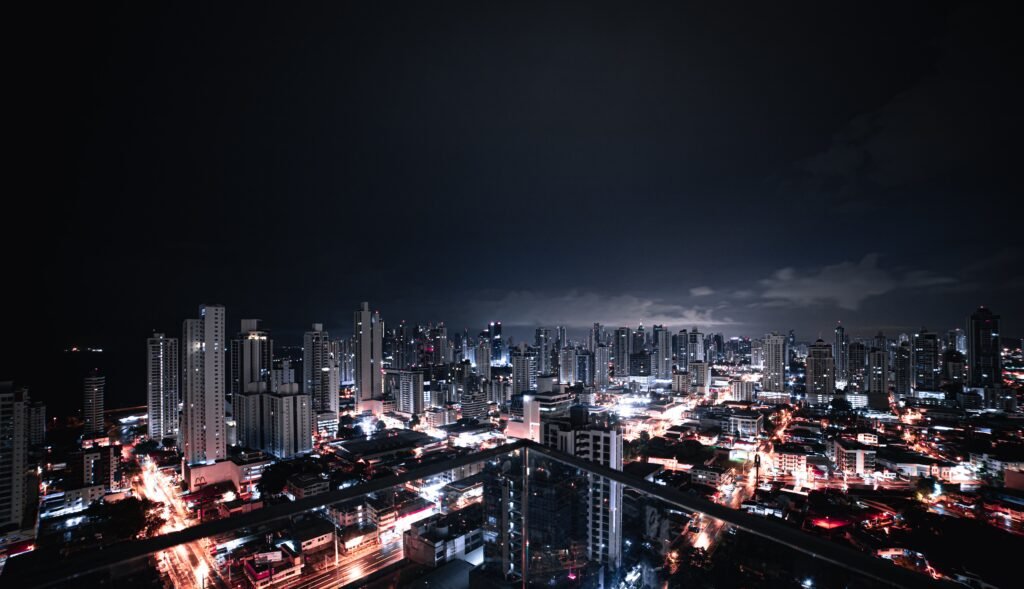 In Chitre, resident's needs are catered for through shopping, entertainment, golfing, and restaurants. Expats also settle in nearby Pedasi, with its growing expat community, and Las Tablas, which are both within an hour drive, and close to the ocean.
The consistency of weather is a big attraction to Chitre, with year-round temperatures of around 80 F to 85 F, and lows around 70 F.
3. Santiago
Located on the Pan-American Highway, Santiago, with a population of just over 100,000 people, is the capital of the Veraguas province. Santiago serves as the center for services that are not available in the smaller surrounding towns, such as Santa Fe, with its steady expat population, and Santa Catalina, a surfing town on the Pacific Ocean.
A big draw to the area is the Santiago Mall, which is the largest shopping mall outside of Panama City, a three-hour drive away.
At an elevation of 299 feet, Santiago is a bit cooler than the other cities, but the same weather patterns apply as to the whole country. Mid-December to mid-April is dry season, with lower humidity. Wet season begins mid-April, lasting until mid-December with higher levels of humidity, rainfall and average temperatures in the mid-70s F.
4. David
David is the capital of the Chiriquí province, and is the closest city to the border of Costa Rica. With a population of around 180,000 people, it is around a six-hour drive to Panama City, or a 40-minute flight from the airport in David.
The local economy is booming with new businesses and tourism. David also serves as the regional hub for commerce, healthcare, and shopping. Although most expats in the area live in Boquete, a 40-minute drive from David, increasing numbers are making David their home. This is due to a lower cost of living, easy access to amenities, and only a 30-minute drive to the beach.
In recent years, David has seen a boom in construction of lower priced homes and rentals, as the real estate market targets Panamanian budgets.
With daytime temperatures in the high 80s F and low 90s F, David is known as Panama's warmest city. Despite David being much warmer than the expat communities of the highlands, the tradeoff is reliable services and a booming economy.
5. Colon
It is located in Colon Province and has a total population of 78,000 people. It is the biggest port city found on the Caribbean Coast. It is also the largest city by land mass. The city is famous for sports fishing, snorkeling, and scuba diving among others. It is also a significant contributor to the Gross Domestic Product of the country.
Following are the Biggest Cities In Panama
| Rank | City | Population | Province |
| --- | --- | --- | --- |
| 1 | Panama City | 880,691 | Panamá |
| 2 | San Miguelito | 315,019 | Panamá |
| 3 | Tocumen | 103,177 | Panamá |
| 4 | David | 89,442 | Chiriquí |
| 5 | Las Cumbres | 89,000 | Panamá |
| 6 | Colón | 78,000 | Colón |
| 7 | La Chorrera | 68,896 | West Panamá |
| 8 | Pacora | 52,494 | Panamá |
| 9 | Santiago de Veraguas | 50,877 | Veraguas |
| 10 | Chitré | 46,191 | Herrera |
| 11 | Arraiján | 41,041 | West Panamá |
| 12 | Vista Alegre | 41,000 | West Panamá |
| 13 | Chilibre | 37,340 | Colón |
| 14 | Cativá | 34,500 | Colón |
| 15 | Nuevo Arraiján | 27,000 | West Panamá |
| 16 | Changuinola | 24,420 | Bocas del Toro |
| 17 | Alcalde Díaz | 22,000 | Panamá |
| 18 | Penonomé | 21,748 | Coclé |
| 19 | La Cabima | 21,200 | Panamá |
| 20 | Puerto Armuelles | 19,753 | Chiriquí |
Cities in Panama
Also Visit Top 10 Best Beaches in Panama to skip life