BLEVE Explosion in an LPG Storage is a Dangerous thing to ever happen to LPG. Liquefied Petroleum Gas (LPG) is a commonly used fuel for various applications, including heating, cooking, and powering vehicles. It is stored in large quantities in tanks and cylinders for easy distribution and use.
However, LPG storage comes with its own set of risks, one of which is the potential occurrence of a BLEVE (Boiling Liquid Expanding Vapor Explosion). In this article, we will delve into the concept of a BLEVE in an LPG storage system, understand the risks associated with it, and explore preventive measures to ensure safety.
So, let's explore the world of LPG storage and the potential dangers of a BLEVE.
What is a BLEVE?
A BLEVE refers to the catastrophic failure of a pressurized vessel containing a volatile substance, such as LPG. It occurs when the vessel is subjected to extreme heat, causing the rapid expansion of the liquid and the release of a large volume of flammable vapor. This sudden release of pressure can result in a violent explosion, leading to severe damage to property, injury, and loss of life.
You may also like,
Causes of a BLEVE in an LPG Storage
Several factors can contribute to the occurrence of a BLEVE in an LPG storage system. Understanding these causes is crucial for implementing effective preventive measures. Let's explore some of the key factors that can lead to a BLEVE:
1. External Fire
One of the primary causes of a BLEVE is an external fire near the LPG storage vessel. If the fire's heat is intense enough to raise the temperature of the vessel above the boiling point of LPG, the liquid inside the tank can rapidly vaporize. The pressure buildup within the vessel becomes too great to contain, leading to a catastrophic failure and explosion.
2. Structural Damage
Any form of structural damage to the LPG storage vessel, such as corrosion, cracks, or weakening of the material, can compromise its integrity. Weakened vessels are more susceptible to rupture when exposed to high temperatures, leading to a BLEVE.
3. Overfilling
Overfilling an LPG storage tank beyond its recommended capacity can cause excessive pressure buildup within the vessel. If the pressure relief systems fail or are overwhelmed, the tank may not be able to withstand the internal pressure, resulting in a BLEVE.
4. Rapid Cooling
Sudden cooling of an LPG storage vessel can cause a rapid contraction of the liquid inside, resulting in a significant drop in pressure. This sudden pressure drop can cause the tank to implode, leading to a BLEVE.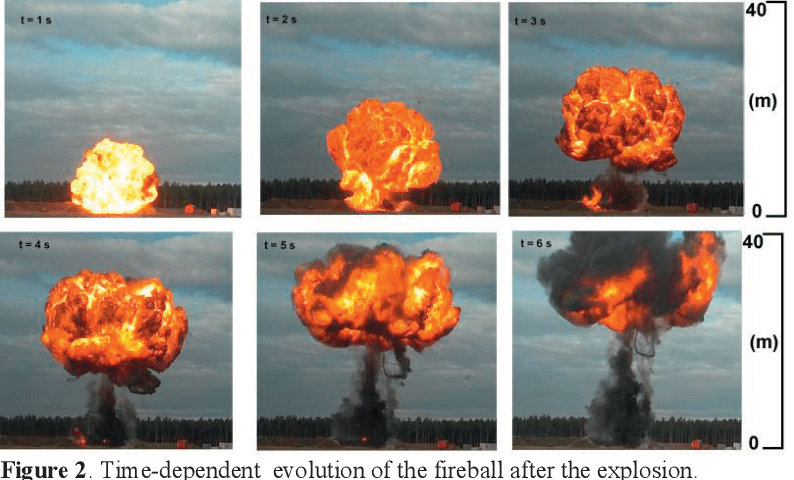 Prevention Measures for BLEVE in LPG Storage
Preventing a BLEVE requires a combination of engineering controls, safety protocols, and regular maintenance. Here are some essential preventive measures that can help mitigate the risk of a BLEVE in an LPG storage system:
1. Adequate Ventilation and Distance
LPG storage facilities should have proper ventilation systems in place to disperse any potential leaks and prevent the accumulation of flammable vapors. Additionally, the storage facility should be located at a safe distance from residential areas, commercial buildings, and high-traffic zones to minimize the impact in case of a BLEVE.
2. Fire Suppression Systems
Installing effective fire suppression systems, such as water sprays, foam systems, or deluge systems, can help control and extinguish external fires near LPG storage tanks. These systems can provide a vital first line of defense against the escalation of a fire and the potential occurrence of a BLEVE.
3. Regular Inspections and Maintenance
Regular inspections of LPG storage vessels, including non-destructive testing methods, can help identify any structural damage or weaknesses. Timely repairs or replacement of compromised components can significantly reduce the risk of a BLEVE.
4. Pressure Relief Systems
Properly functioning pressure relief systems are critical for preventing excessive pressure buildup within LPG storage vessels. Regular testing and maintenance of pressure relief valves and other safety devices are essential to ensure their reliability in case of an emergency.
5. Employee Training and Safety Awareness
Training employees who work with or around LPG storage systems on safety protocols and emergency response procedures is crucial. This includes proper handling of LPG, recognizing potential hazards, and understanding the steps to take in case of a fire or leak.
FAQs about BLEVE in LPG Storage
Q1: Can a BLEVE occur in smaller LPG cylinders used for domestic purposes?
A1: While the risk of a BLEVE is relatively lower in smaller LPG cylinders, it is still essential to handle them with care and follow safety guidelines to prevent accidents.
Q2: Are BLEVEs common in LPG storage facilities?
A2: BLEVEs are rare occurrences in LPG storage facilities. However, the potential consequences make it crucial to prioritize safety measures and preventive practices.
Q3: Can a BLEVE be detected before it occurs?
A3: While it may not be possible to predict a BLEVE with certainty, regular inspections, monitoring of storage systems, and adherence to safety protocols can help identify potential risks and prevent accidents.
Q4: Are there alternative fuels that pose a lower risk of a BLEVE?
A4: Some alternative fuels, such as natural gas, have a lower risk of a BLEVE compared to LPG. However, each fuel has its own set of safety considerations, and proper handling and preventive measures should always be followed.
Q5: What should I do if I suspect a leak or fire near an LPG storage tank?
A5: In case of a suspected leak or fire near an LPG storage tank, evacuate the area immediately, call emergency services, and follow established emergency response procedures.
Q6: Are there international standards and regulations for LPG storage safety?
A6: Yes, there are international standards and regulations, such as those set by the National Fire Protection Association (NFPA) and various local regulatory bodies, that provide guidelines for safe LPG storage and handling practices.
Conclusion
Understanding the risks associated with a BLEVE in an LPG storage system is essential for ensuring the safety of individuals, property, and the environment. By implementing preventive measures, such as adequate ventilation, regular inspections, and employee training, the risk of a BLEVE can be significantly reduced. It is crucial to prioritize safety and adhere to established guidelines to prevent accidents and minimize the potential consequences of a BLEVE. With proper precautions in place, LPG storage can be a safe and reliable energy solution.