The average ocean depth is 2.3 miles.
The average depth of the ocean is about 12,100 feet. The deepest part of the ocean is called the Challenger Deep and is located beneath the western Pacific Ocean in the southern end of the Mariana Trench, which runs several hundred kilometers southwest of the U.S. territorial island of Guam.
Challenger Deep is approximately 36,200 feet deep. It is named after the HMS Challenger, whose crew first sounded the depths of the trench in 1875.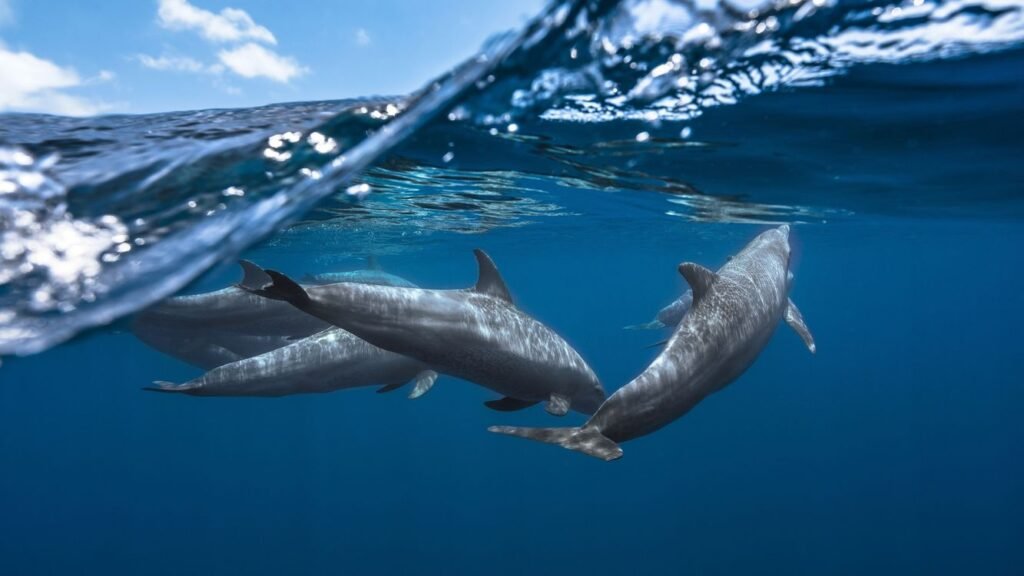 Ocean depth is divided into zones: littoral, bathyal, abyssal and hadal. The deepest part of the ocean, the hadal zone, is anywhere deeper than six kilometres.
Challenger Deep, in the Mariana Trench, is the deepest point in the ocean known so far, at approximately 11 kilometres – deeper than Mount Everest is tall. The trench is located in the western Pacific Ocean.
The extreme depth of the Mariana Trench and other oceanic trenches is caused by subduction – where on the boundary of two converging tectonic plates, one descends down into Earth's mantle, creating a deep trough.
How sea depth is measured?
The extreme depths of the hadal trenches were discovered using "bomb sounding", whereby someone threw a half-pound block of TNT off a ship and the echo was recorded on board the ship. This method was used to sound the depths of many trenches, but the exact depth of the deepest point, currently in the Mariana Trench, is still difficult to compute.
5 facts about the Deep Ocean
1. The secret behind our existence
Earth appears to be the only terrestrial planet with subduction zones and plate tectonics. Both Mercury and the Earth's moon are tectonically dead. Mars appears to have tectonically ceased, and Venus is dominated by thick lithosphere with mantle plumes. On Earth, subduction zones produce continental crust, which can protrude from the ocean (the continents). It has been speculated that without subduction, the land would still be underwater and terrestrial life, including humans, would never have evolved.
2. What's it like down there?
Bottom water temperatures are cold and vary between 1°C and 4°C. However, hydrostatic pressure increases linearly by 1 atmosphere (atm) for every ten metres of depth. The pressure at hadal depths therefore ranges from 600 to 1,100 atmospheres. The pressure at the deepest point is, therefore, equal to a one tonne weight being placed on the end of your finger.
3. What lives down below ocean?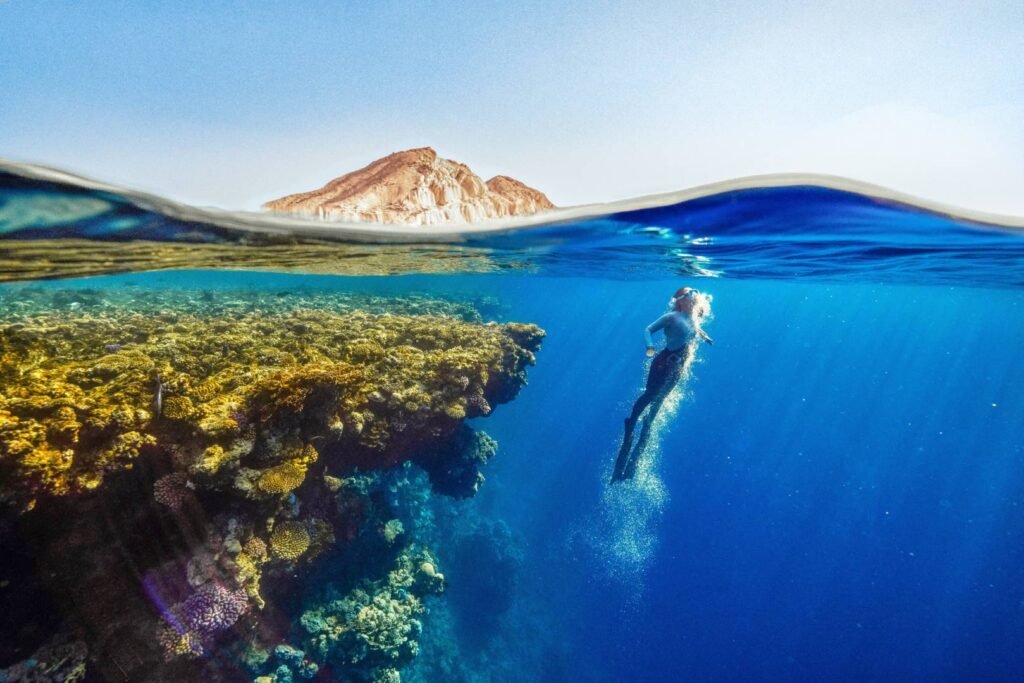 Many marine organisms are found at hadal depths and the most common groups are the polychaetes, bivalves, gastropods, amphipods and holothurians. All of these groups are found at full-ocean depth and often in large aggregations. Contrary to popular media, the hadal zone is not a mysterious realm inhabited by aliens or "monsters of the deep". Instead, it is a poorly understood region largely inhabited by hoppers, snails, worms, and sea cucumbers. In fact, the upper trenches are inhabited by little pink fish and bright red prawns
We may know more about Mars than we do about our own oceans. Oceans make up 71% of our planet. Let's put that size into perspective. Based on U.S. Geological Survey data, there are about 321,003,271 cubic miles of water on the planet. That would be enough water to fill up about 352,670,000,000,000,000,000 gallon-sized containers. The ocean is big and deep. This makes studying it very difficult.
4. for buried treasure? 
You might have dreamed of stumbling across a long lost pirate map with instructions on how to locate some forgotten treasure buried under the sea. Maps might not be readily available, but there is plenty of lost treasure under the sea.
Though it might be considered almost impossible to truly measure the number of shipwrecks sitting at the bottom of the ocean, the National Oceanic and Atmospheric Administration has estimated that there are at least 1 million sunken ships in the world's oceans, and other estimates go as high as 3 million. Although, this includes wrecks from the entirety of human history, from dugout canoes to 21st-century wrecks.
It is also estimated that the number of uncovered treasures within the ocean could be valued at over 60 billion dollars. Who wants to go treasure hunting?
After you get tired of looking for sunken treasures, perhaps you could try your hand in alchemy, turning ocean water into gold. It has been estimated that there are about 20 million tons of diluted gold throughout our oceans. But do not go grab a strainer yet, that is not enough to get you rich anytime soon
5. How deep is the Ocean? Explore yourself below
Here we present to you a stunningly comprehensive interactive deep sea visualization that shows you the creatures whom reside at nearly every depth in the ocean, all the way down to the deepest point ever discovered.
The interactive visualization, created by self-described "creative coder" Neal Agarwal, is rich with the bizarre jellyfish, octopi, and giant squid we've come to expect from Davy Jones's otherworldly pet store, but seeing them all in one spot organized by where they live casts Earth's grand aquatic ecosystem in a whole new light.
The Importance of Studying the Ocean's Depths
The ocean's depths, often referred to as the abyssal zone or the deep sea, represent a vast and mysterious realm that covers a significant portion of our planet. These unexplored regions hold immense scientific value and provide valuable insights into Earth's history, climate, and the diversity of life. In this article, we will delve into the importance of studying the ocean's depths and shed light on the invaluable knowledge we can gain from this hidden world.
Understanding Earth's History
The ocean's depths act as a time capsule, preserving evidence of Earth's past. Sediment layers in the deep sea contain valuable information about the planet's geological history, including changes in climate, sea levels, and the distribution of landmasses. By studying these sediment cores, scientists can unravel the mysteries of Earth's ancient environments, gaining insights into past climate patterns and the evolution of life on our planet.
Climate and Weather Patterns
The ocean plays a critical role in regulating Earth's climate and weather patterns, and the deep sea is no exception. Deep-sea currents, such as the global thermohaline circulation, have a significant impact on the redistribution of heat and nutrients across the planet. Understanding these currents and their interaction with the atmosphere is crucial for accurately modeling and predicting climate patterns, as well as the potential impacts of climate change.
Biodiversity and Ecosystems
The deep sea is a hotbed of biodiversity, hosting a vast array of unique and often undiscovered species. By studying the ocean's depths, scientists can gain insights into the intricate web of life that exists in these extreme environments. Deep-sea ecosystems are known for their complex interdependencies, with organisms relying on each other for survival. By understanding these relationships, we can better appreciate the importance of conserving and protecting these fragile ecosystems.
Natural Resources
The ocean's depths hold a wealth of natural resources that can contribute to our energy needs and technological advancements. Deposits of minerals, hydrocarbons, and rare earth elements are found in the deep sea, presenting opportunities for sustainable resource extraction. However, it is essential to balance these activities with the preservation of deep-sea ecosystems to ensure long-term environmental sustainability.
Studying Extreme Environments
The extreme conditions of the deep sea, such as high pressure, low temperatures, and total darkness, provide scientists with unique opportunities to study and understand life's adaptability. Organisms that thrive in these extreme environments have evolved remarkable adaptations that can offer valuable insights into biological processes and potential applications in medicine, engineering, and materials science.
Frequently Asked Questions
Q: How do scientists study the ocean's depths?
Scientists employ various technologies and methods to study the ocean's depths. These include remotely operated vehicles (ROVs), manned submersibles, and autonomous underwater vehicles (AUVs) equipped with cameras, sensors, and sampling devices. These tools allow scientists to explore and document the deep sea, collect samples, and observe organisms in their natural habitats.
Q: Are there any undiscovered species in the ocean's depths?
The ocean's depths are largely unexplored, and scientists estimate that many undiscovered species reside in these remote regions. With each deep-sea expedition, new and previously unknown species are being discovered, highlighting the incredible biodiversity of these environments.
Q: How does studying the ocean's depths help us understand climate change?
Studying the ocean's depths provides crucial information about climate change. By analyzing sediment cores, scientists can reconstruct past climate conditions and compare them to present-day changes. This helps in understanding the long-term effects of climate change, identifying patterns, and developing more accurate climate models.
Q: What are the challenges of studying the ocean's depths?
Studying the ocean's depths poses numerous challenges. The extreme conditions, such as high pressure and low temperatures, require specialized equipment that can withstand these environments. The vastness and remote locations of the deep sea also make data collection and exploration challenging. However, technological advancements continue to improve our ability to study these environments effectively.
Q: How does studying the ocean's depths contribute to conservation efforts?
Studying the ocean's depths is crucial for informing conservation efforts. By understanding the biodiversity, ecological relationships, and vulnerability of deep-sea ecosystems, scientists can identify areas that require protection and develop sustainable management strategies. This knowledge is essential for preserving these unique and fragile environments for future generations.
Q: How can the general public contribute to deep-sea research and conservation?
The general public can contribute to deep-sea research and conservation by supporting organizations and initiatives focused on marine conservation. This can include participating in citizen science projects, reducing personal carbon footprint, advocating for sustainable fishing practices, and raising awareness about the importance of protecting the ocean's depths.
Conclusion
Studying the ocean's depths is of paramount importance for understanding Earth's history, unraveling climate patterns, exploring biodiversity, harnessing natural resources responsibly, and expanding our knowledge of extreme environments. The mysteries of the deep sea hold countless opportunities for scientific discovery and contribute to our understanding of the interconnectedness of our planet's ecosystems. By valuing and protecting these precious environments, we ensure a sustainable future for both human society and the intricate web of life that exists in the ocean's depths.