"A smooth sea never made a skilled sailor." is one of the Most iconic and popular Quote of all times relating to Sailors, Ships & Seas but What does this even mean? Ah, this proverb is something we can all relate to very well – "A Smooth Sea Never Made a Skilled Sailor"
Consider this: Which sailor would be considered stronger and more skilled? A sailor who has only sailed ships on smooth, easy waves? Or a sailor who has experienced not only calm weather, but terrible storms and violent waves, and survived it all?
Who do you think people would trust more to sail on the ocean? The sailor with the tough experiences, of course.
In the same way, people who are stronger and more able to cope with difficulties are only that way because they first went through hard experiences. Life has taught them to be resilient, and skilled at overcoming problems. If life were easy all the time, they would never have learned how to deal with issues. That is what the proverb means.
If you are out at sea and the water is calm and flat (have attached photos below), you can really feel the peace, the vast ocean of life before you. The sun is out and shining, it's tranquil and harmonious, and there's no real need for great skill.
You can just sail through and bask in all its glory.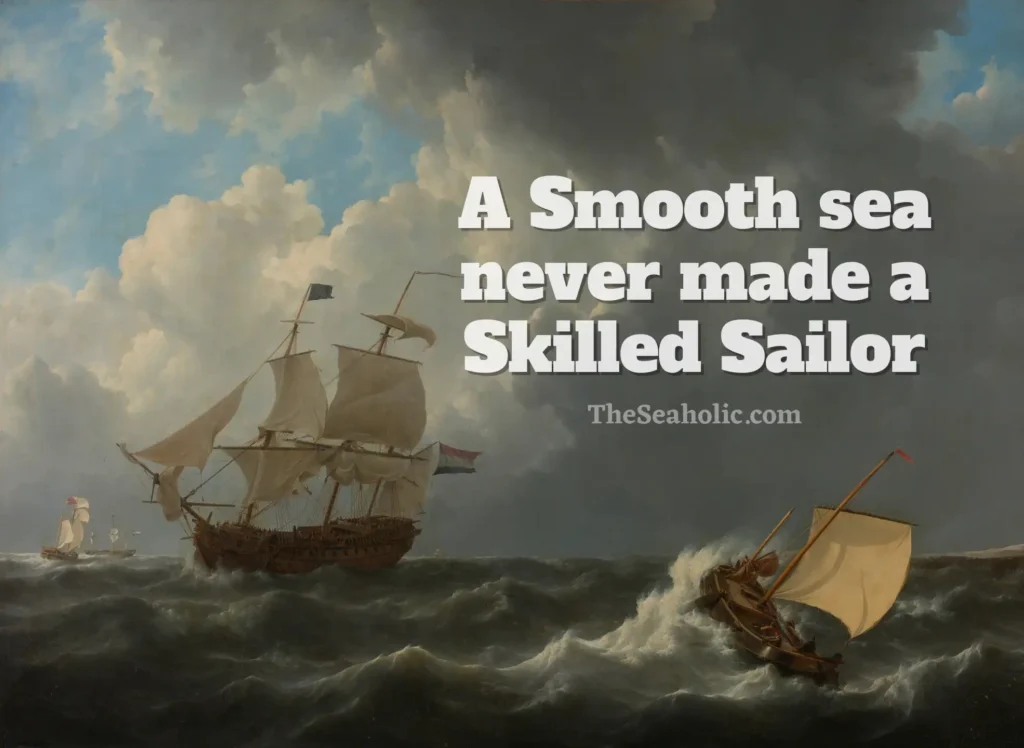 There is nothing magical or spectacular about this quote and saying it in your head might not make anything happen or change anything, but in certain times of trials and tribulations it has a power behind it, that if you believe in yourself you will pull through.
In life, we often seek comfort and ease, hoping for a smooth journey without any challenges or obstacles. However, it is important to realize that a smooth sea never made a skilled sailor. It is through facing storms, rough waters, and adversity that sailors acquire the skills, experience, and resilience necessary to navigate the vast oceans.
In this article, we will delve into the reasons why a smooth sea can never truly teach someone to become a skilled sailor. So, grab your compass and let's set sail on this enlightening voyage!
Meaning of Quote "A Smooth Sea Never Made a Skilled Sailor"
This quote, so simple in nature, is also very deep and profound and I believe it should be kept in everyone's little book of favorite quotes.
When the seas are calm and you are steaming right along, this can represent when everything in your life is going great. You are getting good grades, you are getting hours at work, you are spending time with family and friends, and life just seems grand. There isn't much skill needed for when things are going great.
Now, let's look at the other side of the scenario. You are out at sea and there is a storm coming, the wind is blowing making big waves, the water is splashing over the boat making it hard to see or move around on the boat. The sky is getting darker making it hard to see the obstacles ahead. Now comes the rain! Now it's even harder to see or sense the right direction. Now you have lost your bearings and are being tossed about between the waves.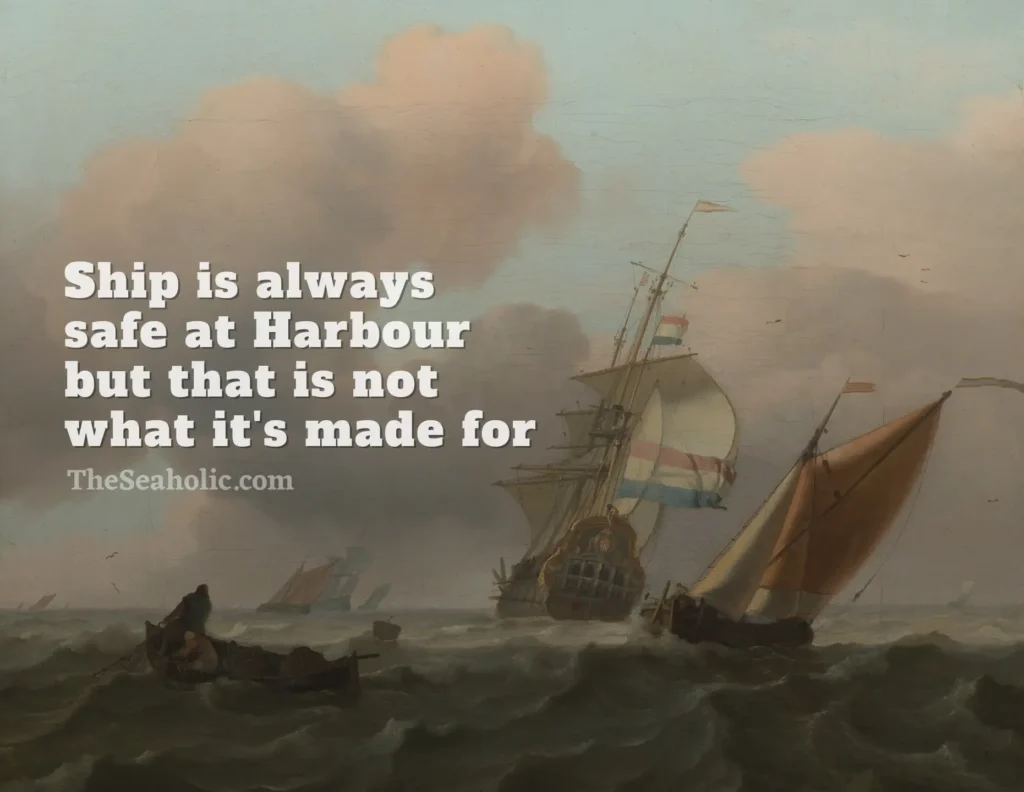 If you are a new sailor you will be forced to learn the skills on hand that are needed to try to overcome the situation, and if you are a seasoned sailor then the skills and experience from past storms will come to help. We can look at this as a point in our lives where it is not going so well. Something or things are happening in our lives that are testing our skills and making us work harder.
Out at sea, there are neither within your grasp and you better put some of those skills to work or you may not make it back to the ship. Having to conduct a rescue at 2 a.m. in seas in which a 90,000 ton ship is being moved about can be very devastating in a Rigid Hull Inflatable Boat (RHIB) if you don't know what you are doing.
I also love this quote because I believe God places a balance of smooth seas and rough seas in our lives to keep close to Him and to be able to help others in need. When the seas are calm we praise God for the blessing and we share the glory with others. When the storms are rough we are forced to put our faith in God and use the skills acquired over the years to help pull us through.
Also Read: What's it like sailing through a storm?
We grow in times of trouble, we grow in our faith (sometimes we lose it), we grow in experience, we grow in maturity and we grow in the relationship with others. All these things help mold us into the people we were meant to be. I truly believe we get tested and put in situations so that when we meet someone or when God places us in someone's life who is going through the same or similar situation we will be able to help them.
Bruce Lee once said, "Do not pray for an easy life, pray for the strength to endure a difficult one." All in all we must embrace the days the seas are smooth and embrace the days where the seas are rough to become a well rounded sailor.
You may also like,
Other Deep Meaning Learning from Quote "A Smooth Sea Never Made a Skilled Sailor"
You may also like Quotes,
1.1 The Illusion of Security
A smooth sea presents an illusion of security and stability. Its tranquil waters give the impression that everything is under control and that there is no need to worry. However, this false sense of security can hinder personal growth and prevent individuals from developing the essential qualities needed to face the challenges of life.
1.2 Stagnation and Complacency
Smooth sailing may provide temporary relief, but it often leads to stagnation and complacency. When everything is going smoothly, there is no motivation to improve or learn new skills. As a result, individuals become comfortable in their current abilities and fail to reach their full potential.
Embracing the Storms
2.1 Developing Resilience
Stormy seas test the resilience of sailors. Adversity strengthens their resolve, allowing them to face challenging situations with courage and determination. By navigating through storms, sailors learn to adapt, persevere, and overcome obstacles, developing the resilience required to thrive in any situation.
2.2 Gaining Experience and Expertise
A smooth sea lacks the variety of experiences necessary for skill development and expertise. Skilled sailors acquire their knowledge through facing a multitude of challenges, such as rough waters, unpredictable weather, and navigation complexities. Each encounter builds their understanding of the sea and hones their ability to navigate effectively.
2.3 Problem-Solving and Decision-Making
Storms require sailors to think quickly and make critical decisions under pressure. They must analyze the situation, consider various factors, and determine the best course of action. Through these experiences, sailors sharpen their problem-solving and decision-making skills, enabling them to handle complex situations with confidence.
From Calm to Capable: A Journey of Growth
3.1 Nurturing Perseverance
A smooth sea may lull individuals into a false sense of security, hindering their perseverance. On the other hand, sailors who have weathered storms understand the value of persistence. They know that challenges are not insurmountable obstacles but opportunities for growth. Perseverance fuels their determination to push through difficulties and emerge stronger.
3.2 Adaptability and Flexibility
The ever-changing nature of the sea demands adaptability from sailors. Smooth sailing rarely requires adjustments or quick thinking, but storms necessitate adaptability and flexibility in responding to unexpected circumstances. Skilled sailors learn to adapt their strategies, change their course, and find innovative solutions to navigate through turbulent waters.
3.3 Building Character and Confidence
Smooth seas do little to shape an individual's character. It is the storms that test their mettle, revealing their true strengths and weaknesses. Through perseverance and overcoming challenges, sailors build character and develop unwavering self-confidence.
They become resilient individuals who believe in their ability to overcome any adversity.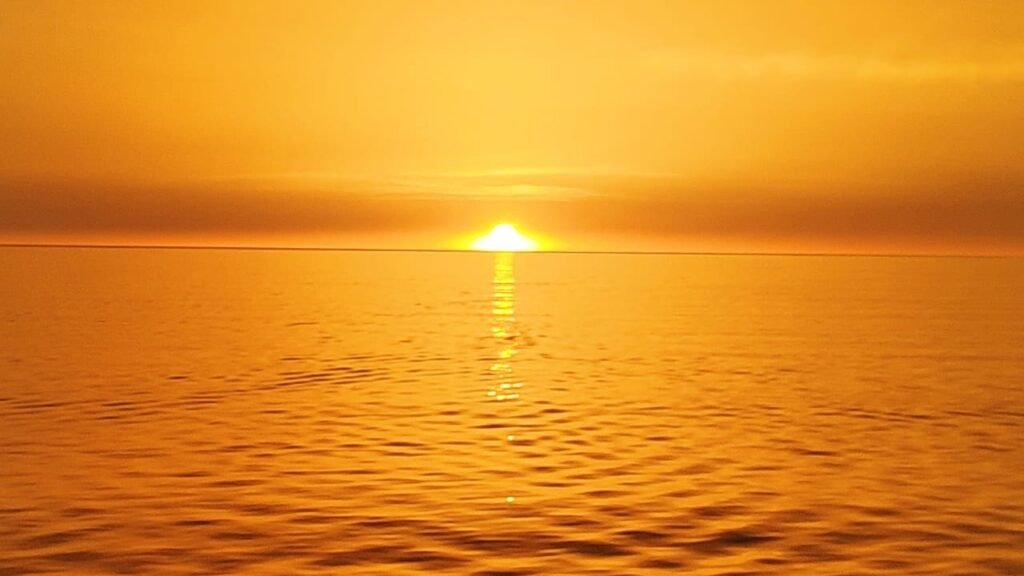 FAQs
1. What does the phrase "a smooth sea never made a skilled sailor" mean?
The phrase emphasizes that without facing challenges and adversity, individuals cannot develop the skills, experience, and resilience necessary to become skilled in their craft or field.
2. How does a smooth sea hinder personal growth?
A smooth sea can lead to stagnation and complacency as individuals become comfortable in their current abilities, failing to reach their full potential and hindering personal growth.
3. What qualities do sailors develop through facing storms?
Sailors develop resilience, adaptability, problem-solving skills, decision-making abilities, perseverance, and confidence through facing storms and navigating challenging conditions.
4. Why is experience crucial for skill development?
Experience provides a variety of situations and challenges that allow individuals to apply and refine their skills. The diverse experiences gained through facing storms contribute to skill development and expertise.
5. How does facing adversity shape character?
Facing adversity tests an individual's resilience, determination, and perseverance. Overcoming challenges builds character, fostering personal growth, and cultivating qualities such as resilience, strength, and confidence.
6. Why is adaptability important in sailing and in life?
Adaptability is essential because circumstances and situations are ever-changing. The ability to adapt allows individuals to respond effectively to unexpected challenges, adjust their strategies, and find innovative solutions.
Conclusion
A smooth sea may offer temporary respite, but it can never provide the experiences, challenges, and lessons needed to become a skilled sailor. It is through the storms, rough waters, and adversities that sailors acquire the qualities and expertise necessary for successful navigation. Similarly, in life, it is through facing challenges and embracing the storms that we develop resilience, gain experience, and grow into capable individuals.
So, let us not fear the storms but rather embrace them as opportunities for growth, for it is in the face of adversity that we truly become skilled sailors of life's vast ocean.