Yachts are so Expensive that it takes alot more money maintaining them every year than just buying them. While growing up in a middle class family I always dreamed about buying Supercars until I found out Millionaires buy Supercars and Billionaires buy Yachts.
So here's a post about Why are Yachts so Expensive – 10 Reasons & Facts.
If there's one thing I took away from spending three years writing for the yachting industry and attending the Monaco Yacht Show, it's that buying a superyacht is the absolute pinnacle of indulgence for the 1%.You see, these behemoths of the sea cost a lot more than the price tag they come with thanks to the upkeep they require – it's a series of neverending expenses.
There's what I like to call the Big Four that will easily wear down an owner's black AmEx: yacht crew, dockage, fuel, and maintenance, among a host of other eye-popping costs.
They're the preferred luxury vacation transport of millionaires and billionaires from Bono to Stephen Spielberg to Jay Z, conjuring images of the mega-rich cavorting off some dazzling foreign coastline.
"Super yachting" is officially one of the world's most extravagant hobbies. And there's a very good reason for that: It costs a massive amount of money. Luxury yachts are among the most expensive asset purchases. And it's not just that the initial capital, which can run tens to hundreds of millions of dollars, is high. Yachts also come with tremendous annual running costs that often soar over $1 million.1
There is no legal definition of "super yacht." The term generally applies to yachts that are 75 feet or more in length, have a full-time professional crew, and are enjoyed for pleasure or commercial operation.2 Of course, no two super yachts are the same, and no two super yacht owners have the same taste or yacht aspirations. So outlay and running costs can vary significantly.
10 Reasons on Why are Yachts so Expensive
1. High Running costs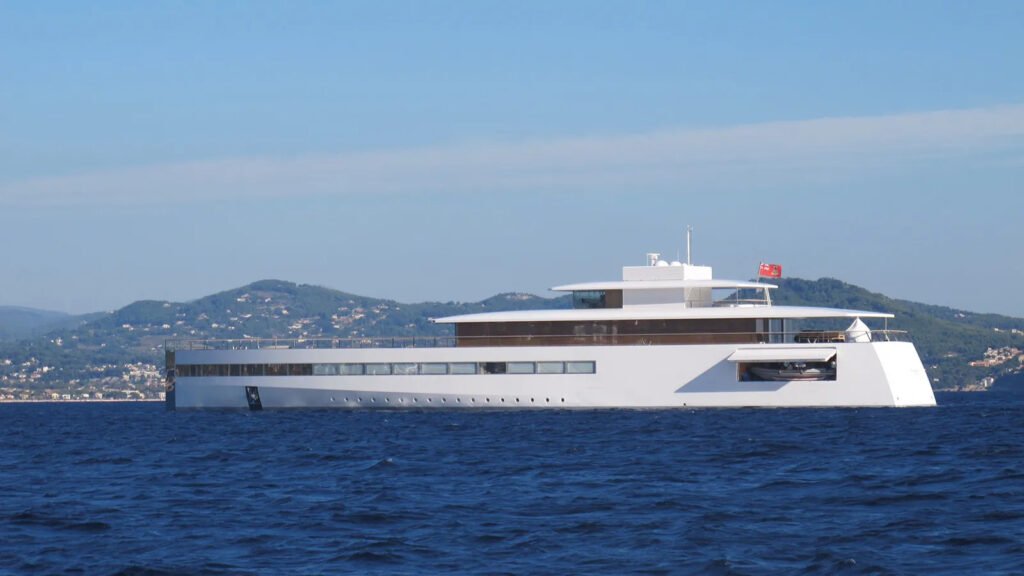 Post-purchase, an owner should expect to pay around 20% or more of a yacht's initial purchase price annually to keep it running. So in theory, a $10 million yacht would set you back $2 million a year in operational costs. Fuel (lots of it), vessel insurance, dockage fees, maintenance and repairs, and crew salaries are typically the heftiest running costs.
Generally, yachts over 100 feet cost $1 million per 3.3 feet — and that's not counting costs for upkeep.
Some older yacht models around 80 feet may sell for six figures, but a superyacht will most likely set you back by at least a few million. An 84-foot yacht can cost $1.74 million, while a 295-foot yacht can cost $45 million.
2. Crewing Cost & It's Expenses
The bigger the boat, the more crew — and salaries — you need. A 130-foot boat with five crew members can cost $32,500 a month. Deckhands earn an average of $3,083 to $3,574 a month, depending on the boat size. Captains get paid more, earning an average of $9,750 to $20,500 a month.
And you've still got to factor in chefs, stewards, deckhands, engineers, and more. Just so new yacht owners don't get hit with any rude cost surprises, Luxury Yacht Group has developed a handy crew costs calculator and another one for operating costs.
There are also other crew costs, like medical and liability insurance, training, and uniforms, the latter of which the captain told Lardy he spent $11,190 on over two months.
There are also other crew costs, like medical and liability insurance, training, and uniforms, the latter of which the captain told Lardy he spent $11,190 on over two months.
When owners aren't busy yachting in the Maldives or cruising to the Seychelles, they need a place to dock the boat — and fuel to get there. The captain also told Lardy he spent more than $100,000 on fuel and dockage during the two-month visit.
3. Mooring & Other Amenities
Prices vary from port to port around the world, but parking your boat at the most exclusive marinas in high season can set you back well over $4,000 per night. Berthing spots during prime time events such as the Monaco Grand Prix can cost up to $85,000 or more for a five-day stay.
Fuel can cost roughly $400,000 a year — and that's not just for the boat, but the toys that go along with it, like Jet Skis.
4. Yacht's Maintenance Cost
Yachts get wear and tear — they require regular maintenance and repairs. Routine maintenance can cost roughly 2% of the boat value after the yacht's first year, and around 7.5% of the boat's value when the yacht is 10 years old. And regular maintenance doesn't include the cost for periodic refits. One owner told Superyacht News he refitted his 98-foot yacht for more than $1.1 million.
There's also insurance, which can cost roughly $240,000 a year.
The Bottom Line
If you happen to be one of the world's ultra high net worth individuals (UHNWIs), a lavish floating playground could be right for you. However, if you're not in the billionaire's club, don't despair. You can still charter, share in a fractional arrangement… or simply opt for a more affordable yacht – less "super," that is. Still, there will always be a place for the opulent, and incredibly expensive, among the world's elite.