TOP 10 LNG shipping companies with LNG carriers – Natural gas is the most environmentally friendly combustion option from fossil fuels, which means that prioritizing its use globally will help reduce global CO2 emissions and improve public health. The LNG process allows this profitable fuel to be safely and efficiently offloaded aboard purpose-built LNG vessels.

Liquefied natural gas (LNG) is natural gas that has been cooled to –260 ° F (–162 ° C), turning it into a liquid that is approximately 0.17% of its original volume. Natural gas is the most environmentally friendly combustion option from fossil fuels, which means that prioritizing its use globally will help reduce global CO2 emissions and improve public health. The LNG process allows this profitable fuel to be safely and efficiently offloaded aboard purpose-built LNG vessels.
LNG transportation companies can look forward to another successful year when profits can peak.
Also Read – Top 10 Biggest LNG Ship Carriers in the World – Latest 2023
During the most part of 2020, the LNG transportation market was in a downturn, as were many other segments of the global gas industry due to the pandemic. LNG exports fell 0.2% year on year in 2020 to 5 682 shipments, driven by a slowdown in LNG demand amid the Covid-19 pandemic. The commissioning of various LNG carriers around the world has exacerbated this trend. In the period from 2018 to 2020, the market recorded a record commissioning of LNG tankers: 139 tankers entered service. As a result, more than 600 LNG tankers were operating on the global market at the beginning of 2021.
The Shell LNG Outlook found that global demand for LNG increased to 360 million tonnes in 2020, demonstrating the flexibility and resilience of the LNG industry.
Shell's research also highlighted that demand would reach 700 million tones by 2040, due to a growing demand for natural gas across Asia and increased traction in powering sectors that are hard to electrify. By comparison, LNG trade was at 100 million tones in 2000, increasing to just under 300 million in 2017, and stood at a mere 80,000 tones back in 1964, when the LNG trade began.
One of the main drivers for this rise in demand is that the LNG sector presents great opportunities when it comes to tackling climate change. LNG is emerging as a cost-competitive and cleaner-burning fuel with particularly attractive applications within the heavy-duty road transport and shipping industries, making it a great tool for companies looking to achieve net-zero.
So, which are the world's Top companies driving growth in the LNG sector?
_______
Top 10 LNG Shipping companies of 2022
1. Qatar Gas Transport Company Limited – Nakilat

Qatar Gas Transport Company Limited, commonly known as Nakilat (Arabic: شركة قطر لنقل الغاز المحدودة, ناقلات) is a Qatari shipping and maritime company. Its LNG shipping fleet is the largest in the world, comprising 74 vessels.
Via two strategic joint ventures – Nakilat-Keppel Offshore & Marine (N-KOM) and Qatar Fabrication Company (QFAB) – Nakilat operates the ship repair and offshore construction facilities at Erhama Bin Jaber Al Jalahma Shipyard in the State of Qatar's Port of Ras Laffan.
NAKILAT'S SHIPS CARRY OVER TWO-THIRDS OF QATAR'S LNG EXPORTS
Exporting about 78 million tonnes of LNG in 2018, the State of Qatar remains the world's largest LNG exporter.
Nakilat being a shipping arm of Qatar's LNG, delivered over two-thirds of Qatar's LNG exports across the oceans.
Nakilat's LNG ships currently carry about 11.5% of the global LNG capacity.
Read More 10 Nakilat Shipping Facts – Qatar Gas LNG Shipping
2. MOL
Japan's Mitsui OSK Lines (MOL) has the world's 2nd most valuable fleet of LNG carriers, worth close to US$6Bn, according to UK-based ship valuation firm VesselsValue.
With 45 vessels, MOL's fleet has a valuation of US$5.925Bn. Most recently, MOL took delivery of LNG Megrez, an LNG carrier with 174,000 m3 capacity built at China's Hudong-Zhonghua Shipbuilding. LNG Megrez was the last of four conventional newbuildings for the Yamal LNG project. MOL and COSCO Shipping have 50-50 ownership of the vessel.
Demand for liquefied natural gas (LNG) has been increasing as an environmentally friendly, clean energy source. MOL has accumulated considerable expertise in this field since 1983, when we first participated in LNG transport, and is proud to be in the forefront of LNG carrier ownership, management, and operation. In 2018, we became the first Asian shipping company to operate an ice-breaking LNG carrier for the Yamal LNG project, and pioneered the Northern Sea Route, moving ahead with our cutting-edge initiatives.
MOL manages its LNG carriers through six companies around the globe, in Tokyo, London, Hong Kong, Jakarta, Muscat (Oman), and Arzew (Algeria), maintaining safe operation with advanced transport technologies and highly skilled personnel.
MOL owns and operates liquefied petroleum gas (LPG) tankers, and in 2016, building upon our extensive experience and know-how acquired in both the LNG carrier and LPG carrier fields, we began operating the world's first very large ethane carrier in a strategic tie-up with Reliance Industries Limited in India.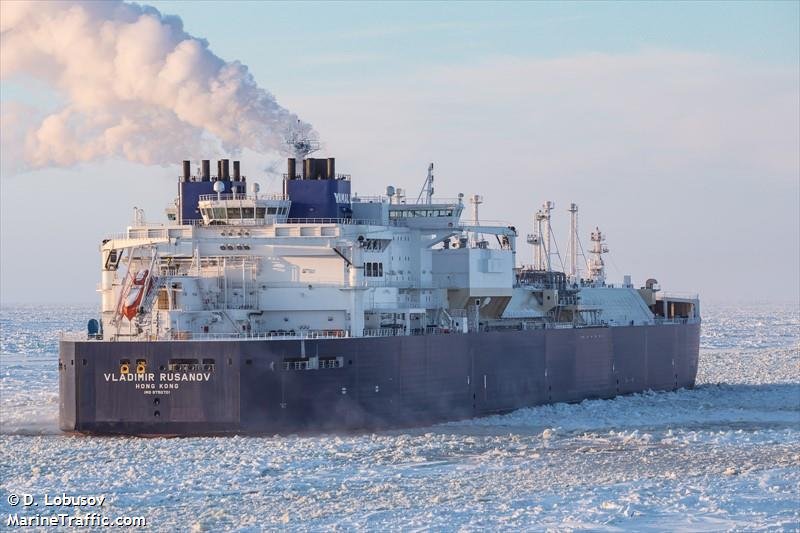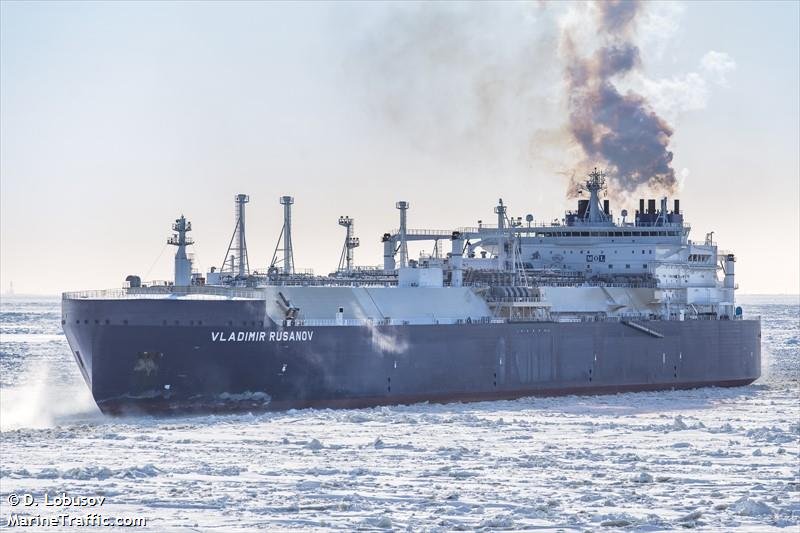 Do you Know? The Vladimir Rusanov, is the first newbuilding ice-breaking LNG carrier for the Russia Yamal LNG Project.
MOL continually strives to provide safe, reliable ocean transport services to meet demand for liquefied gas, a sector where we anticipate robust growth in the future.
3. SHELL

As a pioneer in the LNG market, Shell has been involved in a global LNG project for over 50 years.

The world's first LNG plant, located in Algeria, received delivery assistance in 1964 from Shell, which also shipped the resulting product to the UK for sale. Shell is at the forefront of the LNG trade in many ways. The company's ongoing supply projects are currently represented in 10 countries around the world, including an LNG plant in Brunei, LNG in Oman, and LNG in Nigeria.
The parent company of the Shell group is Royal Dutch Shell plc, which is incorporated in England and Wales. Shell businesses consists of – Upstream explores for and extracts crude oil and natural gas; Downstream refines, supplies, trades and ships crude worldwide, manufactures and markets a range of products, and produces petrochemicals for industrial customers.
Shell Trading supports the Shell businesses, in particular Oil Products, Gas and Power and Chemicals, by trading natural gas, electrical power, crude oil, refined products, biofuels, chemical feedstocks, environmental products and freight. Shell Trading also manages one of the world's largest fleets of LNG carriers and oil tankers and provide maritime expertise to Shell companies and external customers.
4. CHEVRON

Chevron CEO John Watson said at the 18th International LNG Conference and Exhibition: "Experts predict that global LNG demand will grow by nearly 130 percent by 2035."

To match this figure, Chevron's Angola LNG Project is one of the most impressive energy projects in action in Africa today. With a processing capacity of 1.1 billion cubic feet of gas per day, Chevron ALNG has a significant impact on growing LNG demand, producing an average of 23,000 barrels of LNG per day in 2018.
Read More: Navigating to net zero: reducing emissions in shipping
5. Bp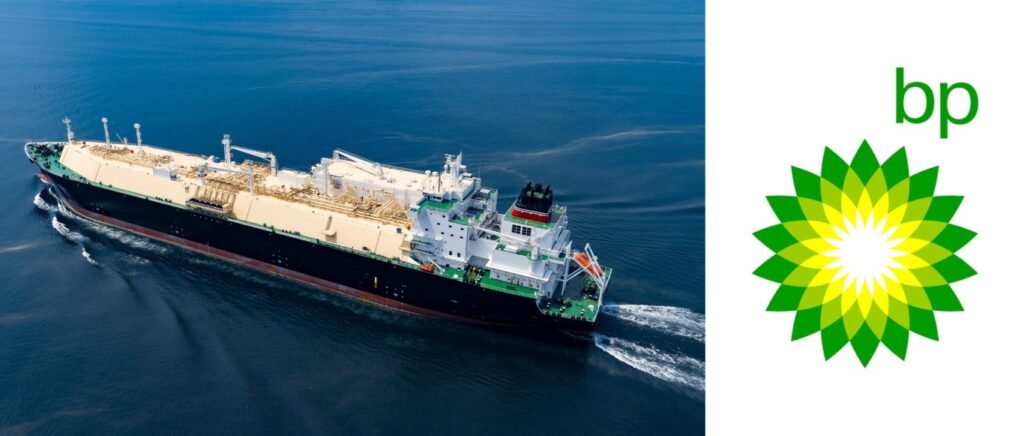 BP is focused on bringing innovative commercial solutions to the LNG market under its own brand, leveraging its extensive supply and shipping portfolio.

BP produces 25 billion cubic meters of gas per year for the European market as the main shareholder and partner of Shah Deniz, one of the largest gas condensate fields in Azerbaijan. Further developments are taking place in Asia and Africa: the company owns nearly a third of the Guangdong Dapeng LNG terminal in China, and BP has teamed up with Kosmos Energy in Senegal and Mauritania to comprehensively develop LNG projects in the region.
At bp, our fleet is central to our mission to transform and connect the global energy market. Our vessels are among the most technologically advanced in the world and the most fuel efficient for their size and power. This allows us to safely transport energy and support the transition to a low carbon future.
Bp fleet consists of state-of-the-art LNG vessels, partnership class and gem class, and a medium range 'Handysize' tanker, mariner class. This breadth of capability makes us a global leader in marine energy transportation. 
Partnership class vessels have a capacity of 173,400 cubic metres and are the largest LNG vessels operated by bp. As such, they will play an important role in meeting the growing demand for LNG in both established and new consumer markets. bp is currently working to equip all our partnership class vessels with methane monitoring equipment to identify and quantify actual methane emissions in real time.
Alongside our partnership class, bp's gem class vessels enable us to transport LNG to customers across the globe and cement our reputation as one of the world's leading and most innovative LNG suppliers. At 155,000 cubic metres and equipped with a dual-fuel diesel-electric propulsion system that increases fuel efficiency and reduces costs, the gem class vessels consume approximately 40 tonnes less fuel per day than an LNG carrier with a conventional propulsion system.
Named in honour of mariners, seafarers, engineers, officers, and cadets in bp shipping's proud history, the mariner class vessels are set to play a pivotal role in bp's future as the company reimagines the energy system and moves towards net zero. At 45,999 tonnes deadweight, but with a large cubic capacity optimized for key bp trades, these vessels have the flexibility to adapt to multiple worldwide trades.  
Learn – More about BP here
6. EQUINOR
With over 150 vessels operating for us on the Norwegian continental shelf, including supply vessels, reserve vessels, anchor handling vessels, and about 100 tankers, we are an important charterer in the maritime market.
Realizing the potential of a growing market, Equinor now sells LNG to more than 20 countries around the world.
The Equinor shipping fleet
Our seaborne transportation of crude, gas liquids and LNG volumes involves more than 4300 voyages worldwide per year and moves over 100 million tonnes annually.
Today, over 150 ships are at work collecting and transporting oil, fetching and bringing equipment and providing emergency standby services just for Equinor – an enormous number of transport movements.
Equinor, which produces primarily from the Snevit field in the Barents Sea, has four LNG carriers and terminals in Hammerfest and Bilbao. Aiming to reduce CO2 emissions to near zero by 2030 in its offshore and onshore operations, Equinor is firmly committed to sustainability.
Equinor is very vocal about Green Shipping Read Here
7. ENI
Based in Rome, Itlay. Eni has a global LNG portfolio based on long-term procurement contracts that include liquefaction and regasification plants. Seeking to develop international projects while maintaining its focus in Europe, the company sold the first LNG produced at its Jangkrik, Indonesia project in 2017.
Prior to that, in 2016, Eni teamed up with BP to sell LNG produced by Coral. Southern project in Mozambique for the next 20 years with an approximate annual production of 3.3 million tonnes per annum.
About ENI: LNG Shipping SpA, 100% owned by Eni SpA, was incorporated on 26 July 2001 and operates in the transportation by sea of liquefied natural gas (LNG) through the use of two proprietary LNG tankers: LNG Portovenere and LNG Lerici, each with a capacity of 65,000 cubic metres. The company also provides support to Eni for shipping needs and the LNG business.
ENI is very exclusive company with very limited ships. Italian ENI is examining the possible sale of its last two LNG vessels, LNG Lerici and LNG Portovenere, which are owned by its LNG Shipping subsidiary.
The two mid-sized carriers each have a capacity of 65 Mm3. ENI last sold two 41-Mm3 carriers, LNG Palmaria and LNG Elba, in 2012.
At present, ENI has a fleet of 19 ships, which include offshore support vessels and the two remaining LNG carriers.
Updating soon
More information about latest LNG Shipping companies – Updating soon
Read about 20 Sea Quotes & Captions for sea lovers