What Makes a Good Sailor? Sailing is a challenging profession that requires individuals with a unique set of qualities and skills. Whether it's navigating the open seas or managing the various tasks on board, a good sailor possesses certain characteristics that set them apart from others.
In this article, we will explore the qualities of a good seafarer and understand what makes them exceptional in their field.
A good sailor possesses an adventurous spirit that drives them to explore the vastness of the ocean. They have a deep love for the sea and a passion for adventure. This spirit motivates them to embark on long journeys, face unpredictable weather conditions, and embrace the unknown. With their adventurous nature, they find solace and excitement in the ever-changing maritime environment.
What Makes a Good Sailor?
1. Intuition
The top of the list is intuition. We've all been on boats with people who just seem to know innately, more than anyone else, where the wind is and where it's going to be. The boat goes faster when they are in charge and they have an anticipation and understanding that is on another level. Sure, some of it is from experience, but some if it isn't. Intuition is a magical thing and great sailors have it in spades.
2. Solid Understanding of Fundamentals
Of course we would say this but it's true – core fundamentals are critical to being a good sailor. Obvious perhaps, but so many sailors have holes in their game. One walk along any dock in America and you'll find some interesting takes on how to tie a cleat hitch. Knowing knots, points of sail, weather information, vocabulary and all of the other basics have to be second nature for a person to be a good sailor.
Also Read: Easiest Way to Learn Port and Starboard side of Ship – Beginner's Guide
3. Jack of All Trades
MacGyver would have been a good sailor. Things go strange on boats. Fittings pop out, things fall overboard, lines snap – there's no telling how a boisterous sea might change your day. For this, an ability to think on your feet and improvise is the quality of a good sailor.
There is nothing so comforting as being around good sailors who, when faced with a problem, simply start figuring out solutions based on the materials on hand. Boats don't carry spares of everything so innovation often reigns supreme. Some of the most ingenious creations in the universe have been developed by good sailors on long passages in small cruising boats.
4. Calmness
Truly good sailors are never the ones screaming and throwing tantrums. They are the ones figuring things out while someone else is screaming and throwing a tantrum.
But beyond being calm under duress, good sailors are usually just calm in general. It's a disposition that serves nearly every sailing situation and good sailors know it. To be calm is to be clear of mind and clarity is an enormous advantage when sailing. Breathe people…
You may also like,
5. A Boat is a Boat
Someone who really knows how to sail can hop on any boat and make it hum. He or she will do a quick inventory of how the particular systems on the boat operate and in a matter of minutes will be an integrated crew member or skipper working as if they have been on the boat for years.
6. Experience
In sailing or anywhere else, nothing substitutes for sheer experience. Miles under the keel in most instances can provide all that is needed to become a good or great sailor. In most cases, with a solid footing in the fundamentals, it brings with it the aforementioned calmness, the quick understanding of any boat's systems, the ability to innovate and improvise.
Although experience might not be able to provide God-given intuition like the Russel Coutts and Jimmy Spithills of the world, it will certainly take you farther down the road than most.
7. Holding Your Rum
And lastly a good sailor has to be able hold their rum. It's been a time-honored tradition and it will always be this way. If you are throwing up in a parrot mask you donned after your seventh margarita you lose points. There's too much at stake to be a lousy drinker.
Have fun but stay cognizant – you can dance that weird dance of yours and still think about whether the anchor is holding.
The Importance of Seamanship Skills
Seamanship skills are crucial for any sailor, and a good seafarer excels in this area. They possess a wide range of practical skills that enable them to navigate the seas effectively. These skills include chart reading, knot tying, sail handling, and understanding the nuances of different types of vessels.
A good sailor is adept at handling ropes, maneuvering the ship, and ensuring the safety of the crew and cargo.
Physical Fitness and Stamina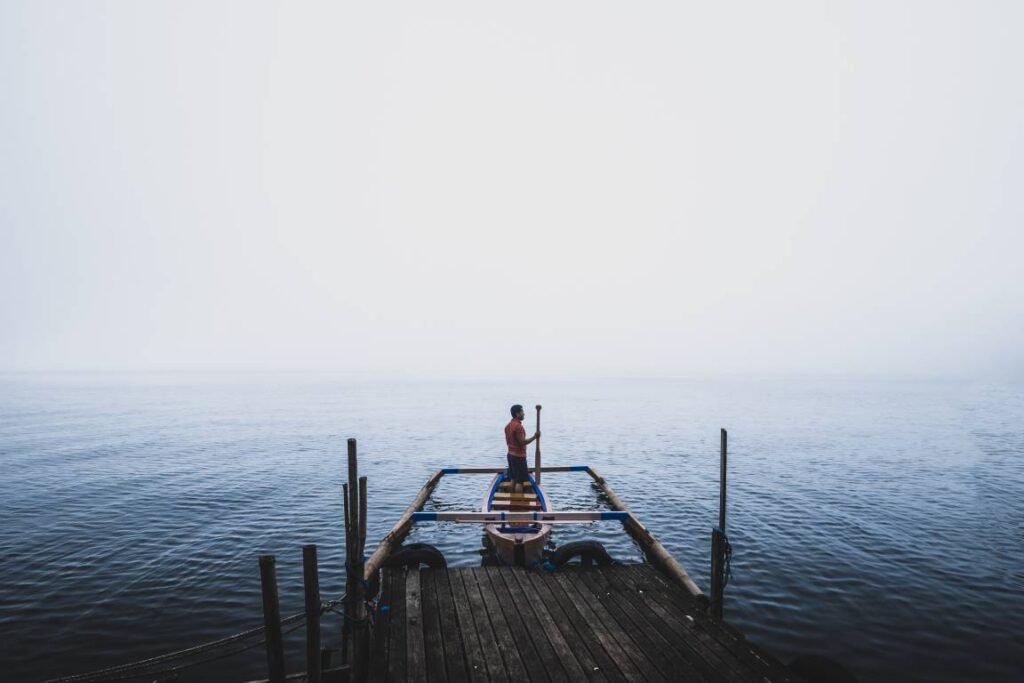 Sailing is a physically demanding profession that requires strength, agility, and endurance. A good sailor understands the importance of physical fitness and takes care of their body. They engage in regular exercise routines to build strength and stamina.
By staying fit, they are better equipped to handle the physical challenges of their job, such as climbing rigging, hoisting sails, and maintaining balance on a moving vessel.
Also Read: Most Asked Questions about Merchant Navy FAQs
Mental Resilience in the Face of Challenges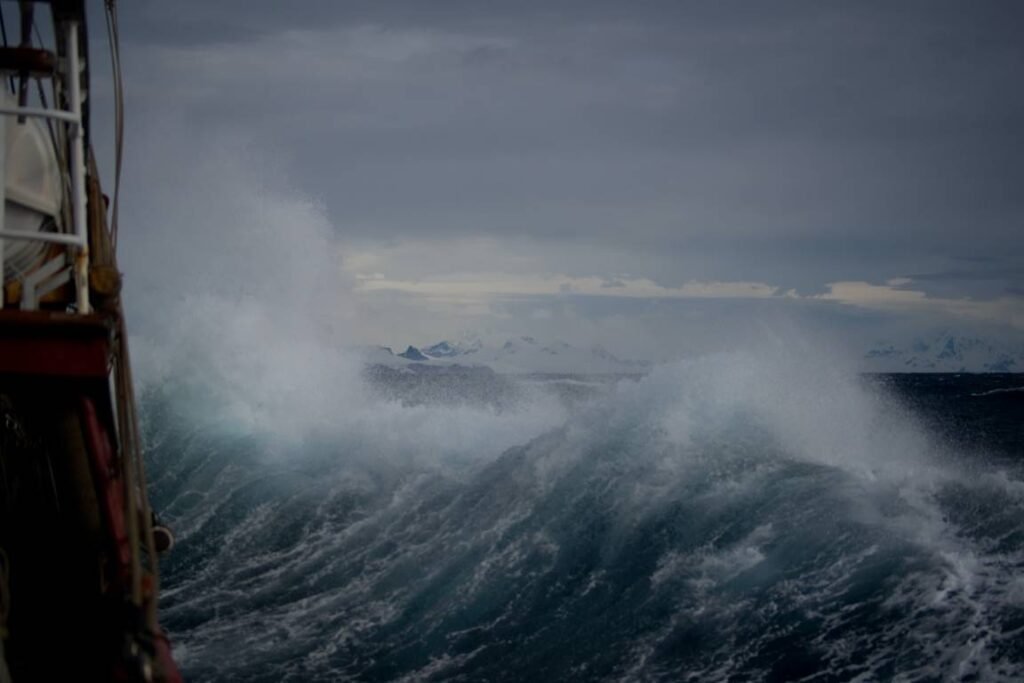 The life of a sailor is not without its challenges. Adverse weather conditions, long periods away from home, and the isolation of being at sea can take a toll on one's mental well-being. A good seafarer possesses mental resilience and can adapt to various situations.
They remain calm under pressure, make rational decisions, and maintain a positive attitude even in difficult circumstances. Their ability to handle stress and stay focused is crucial for the safety and success of the entire crew.
Effective Communication Skills
Communication is vital on a ship, where teamwork and coordination are paramount. A good sailor possesses excellent communication skills, both verbal and non-verbal. They can convey their thoughts and instructions clearly to the crew, ensuring that everyone is on the same page.
They also excel in listening and understanding the needs and concerns of their fellow sailors. Effective communication fosters a harmonious working environment and enhances the overall efficiency of the crew.
Attention to Detail and Problem-Solving Abilities
A good sailor pays meticulous attention to detail and possesses exceptional problem-solving abilities. They are constantly vigilant, observing their surroundings for any signs of danger or potential issues. Their keen eye helps them identify equipment malfunctions, navigation errors, or any anomalies that may arise during the voyage.
With their problem-solving skills, they can quickly devise solutions and implement corrective measures to ensure the smooth operation of the vessel.
Adaptability and Flexibility
The maritime industry is dynamic, and a good seafarer understands the importance of adaptability and flexibility. They can adjust to changing circumstances, whether it's a sudden change in weather, a shift in the ship's schedule, or a new assignment. Their ability to adapt allows them to overcome obstacles and embrace new challenges with ease. They are quick learners and readily acquire new skills and knowledge that are essential for their role.
Safety Consciousness and Emergency Preparedness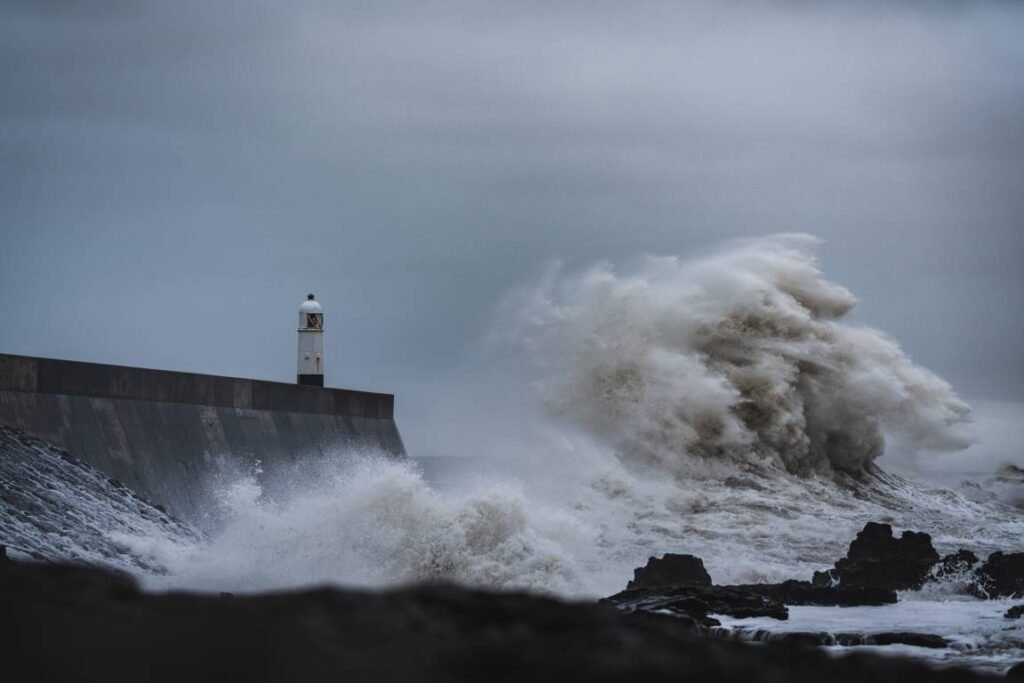 Safety is of utmost importance in the maritime industry, and a good sailor prioritizes the well-being of themselves and their crewmates. They are well-versed in safety protocols and adhere to strict guidelines to minimize risks.
They undergo regular training in firefighting, first aid, and emergency procedures, ensuring that they are prepared for any unforeseen circumstances. Their commitment to safety instills confidence in the crew and promotes a secure working environment.
Passion for Continuous Learning
A good sailor never stops learning. They have a genuine passion for their profession and seek opportunities for personal and professional growth. They stay updated with the latest advancements in technology, maritime regulations, and industry practices. By continuously expanding their knowledge base, they become more proficient in their role and contribute to the overall success of their ship and crew.
Quotes about Sea, Ships, Sailors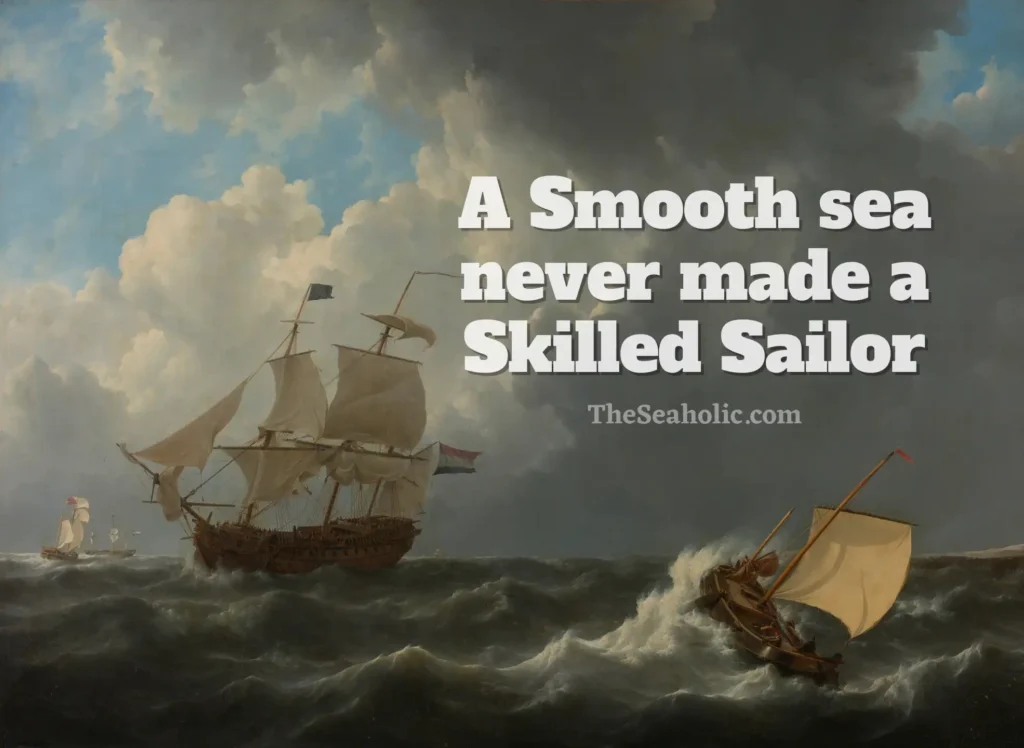 FAQ's
Q: How important is teamwork for a good sailor?
A: Teamwork is vital for a good sailor as it promotes efficient operations, enhances safety, and fosters a positive work environment. Sailors must work together seamlessly, relying on each other's expertise and support to navigate challenges and accomplish tasks successfully.
Q: Can anyone become a good sailor, or are certain qualities innate?
A: While some qualities are innate, such as an adventurous spirit or a love for the sea, many qualities can be developed and honed over time. With proper training, guidance, and experience, anyone with a genuine interest in sailing can acquire the necessary skills and qualities to become a good sailor.
Q: How does a good sailor handle homesickness during long voyages?
A: Homesickness is a common challenge for sailors, especially during long voyages. A good sailor copes with homesickness by staying connected with loved ones through letters, emails, or video calls whenever possible. They also build strong relationships with their fellow crewmates, creating a sense of camaraderie and support on board.
Q: Are there any age restrictions to become a sailor?
A: While there are no strict age restrictions, the maritime industry does have certain age limits for specific roles, such as deck officers or engineers. However, sailors of various ages can contribute to the industry, and each age group brings its unique experiences and perspectives.
Q: What are the career prospects for a good sailor?
A: A good sailor can have a rewarding and fulfilling career in the maritime industry. With experience and qualifications, they can progress to higher ranks and take on more responsibilities. Additionally, there are opportunities to work in different sectors of the industry, such as offshore oil rigs, cruise ships, or research vessels.
Q: How can one improve their sailing skills and qualities?
A: Improving sailing skills and qualities requires a combination of hands-on experience, formal education, and continuous learning. Enrolling in maritime training programs, obtaining relevant certifications, and seeking mentorship from experienced sailors are effective ways to enhance sailing skills and qualities.
Conclusion
Being a good sailor is not just about possessing technical skills; it requires a unique blend of qualities and attributes that set individuals apart. From an adventurous spirit and physical fitness to effective communication and problem-solving abilities, the qualities of a good seafarer contribute to their success in the maritime industry. By embodying these qualities and continually striving for improvement, sailors can navigate the open seas with confidence and excel in their profession.